A couple of years ago, the zoo had a special exhibit of dinosaurs. This year, they have a special exhibit of Lego animals! Ethan LOVES Legos and so we didn't want to miss it. So we decided it was time to renew our pass to the zoo and go check it out. While we were there we decided to have Ethan earn the Cub Scout Hogle Zoo patch, and so he wore his uniform.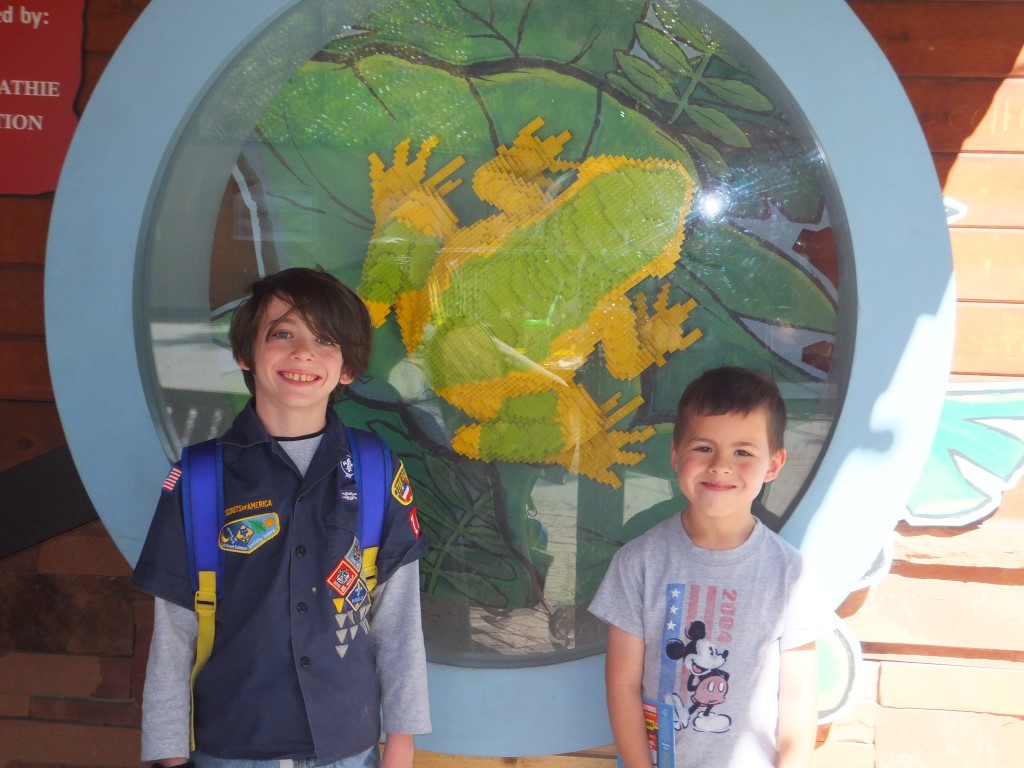 We also took a friend of Tyra's along, and since it was a school day, we had all the kids bring their composition books and pencils so they could take notes of the different animals and things that they saw. But that doesn't mean that there wasn't any monkeying around. 😛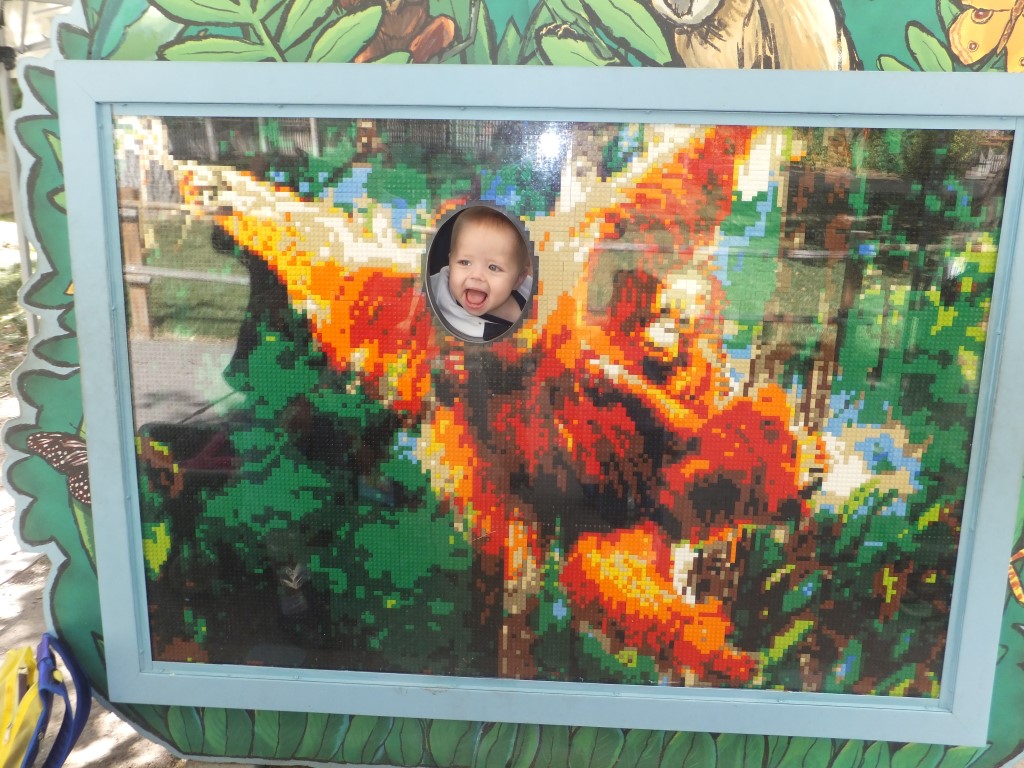 Every time we pass the big elephant the kids just HAVE to sit on it's trunk.
Ethan really liked the snake made of Legos.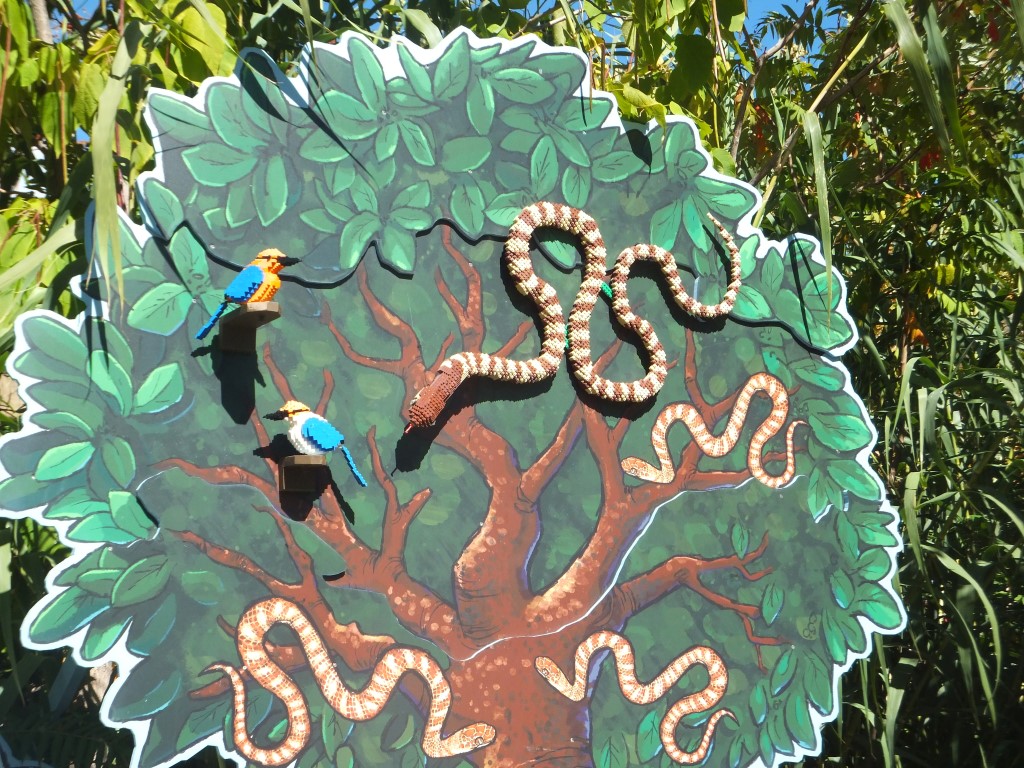 It was really bright sitting on a shiny polar bear in the full sun. 🙂
Tyra was also working on a scout badge today. She is working on the Animal Habitats badge and so while we were in the building to observe the polar bear and the seals, we had her talk to one of the zoo employees about the Arctic habitat and why it is endangered. She got to find out why "global warming" is dangerous to the animals that live in the Arctic circle, and she learned about some ways we can help (such as not leaving our cars on when we aren't driving).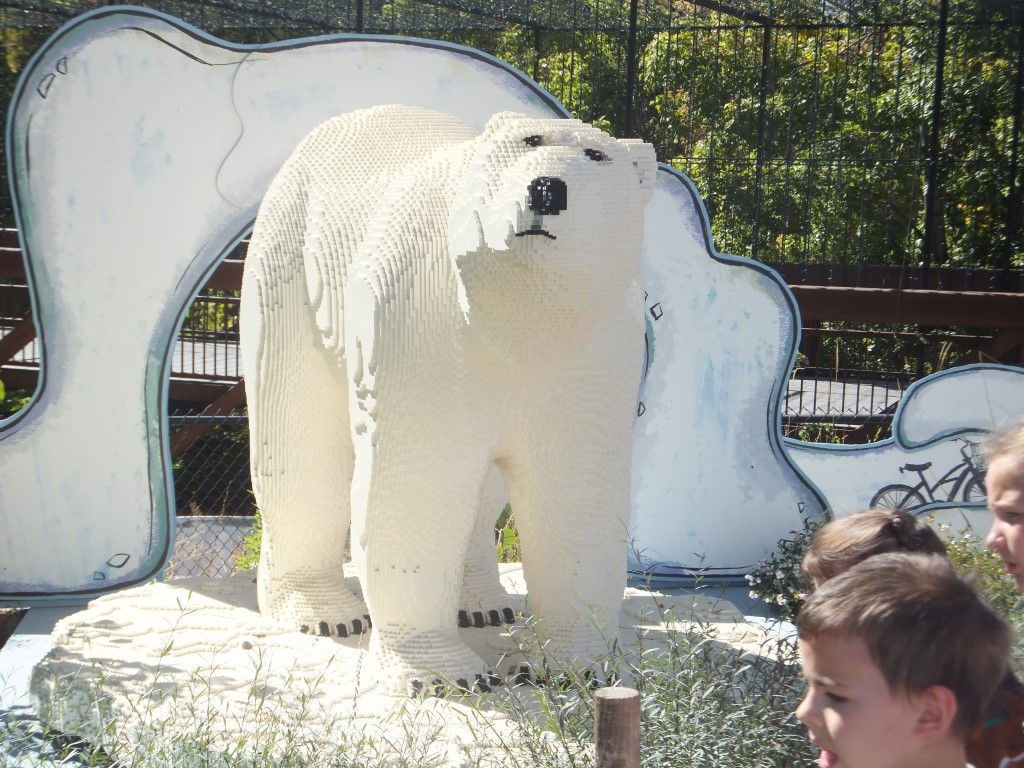 Lydia saw the bears on the wall and wanted to "walk like a bear" too.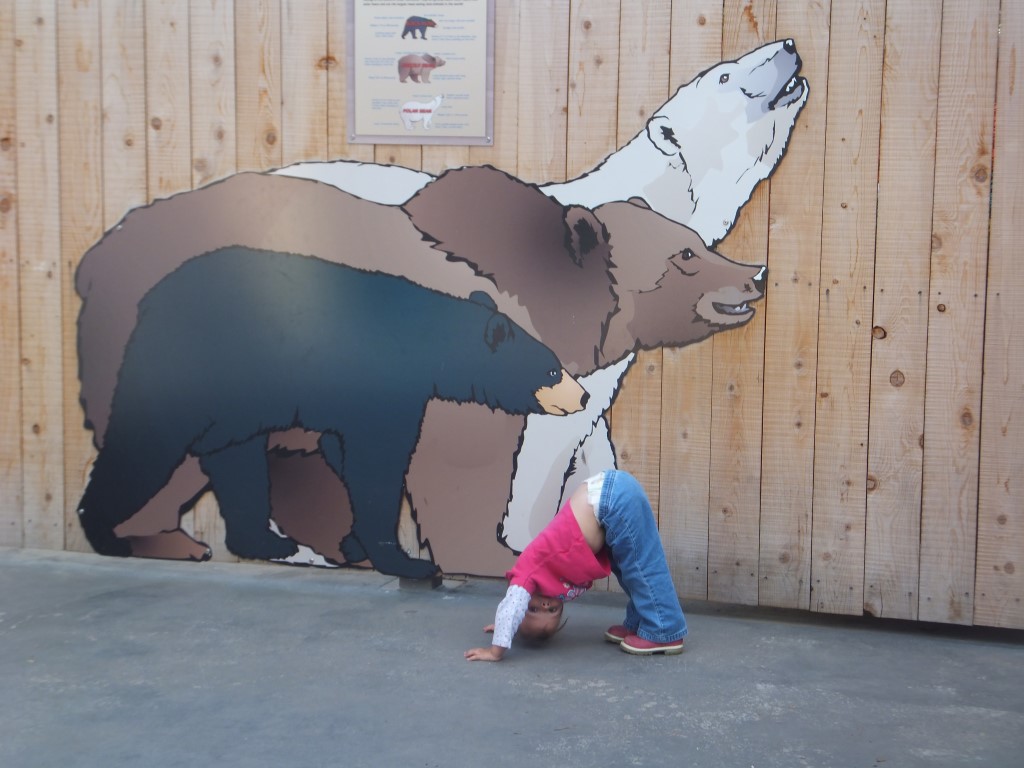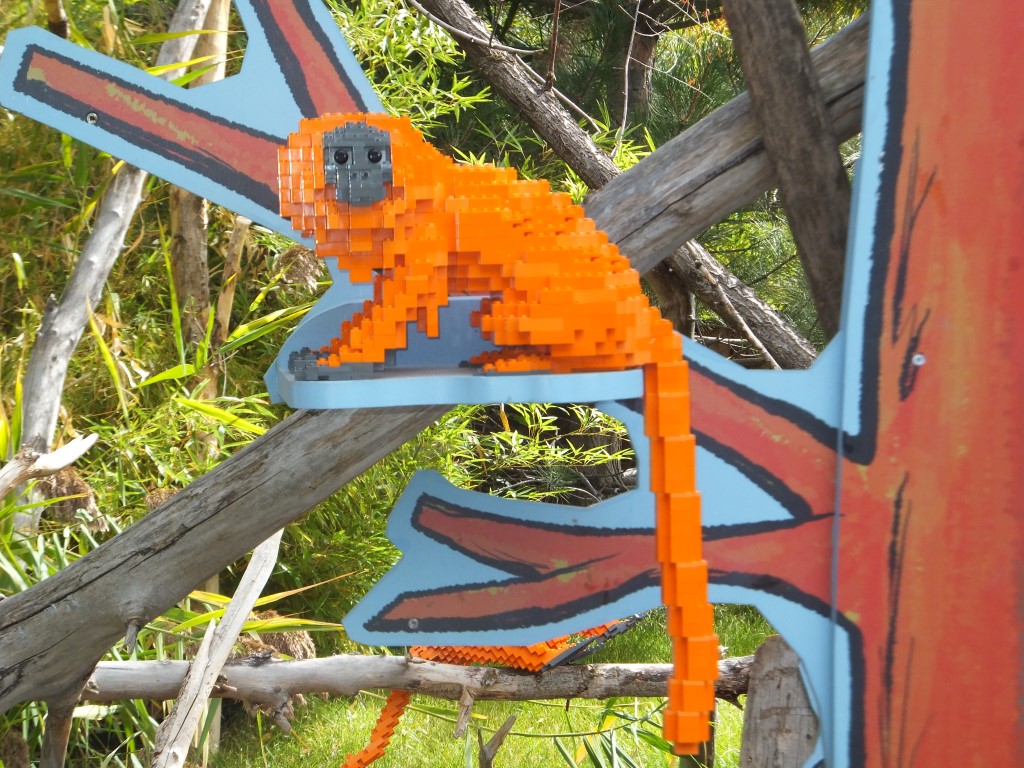 In the small animal building we had to wait while a couple the kids drew pictures of some of the animals.
Dinah's drawing of an owl: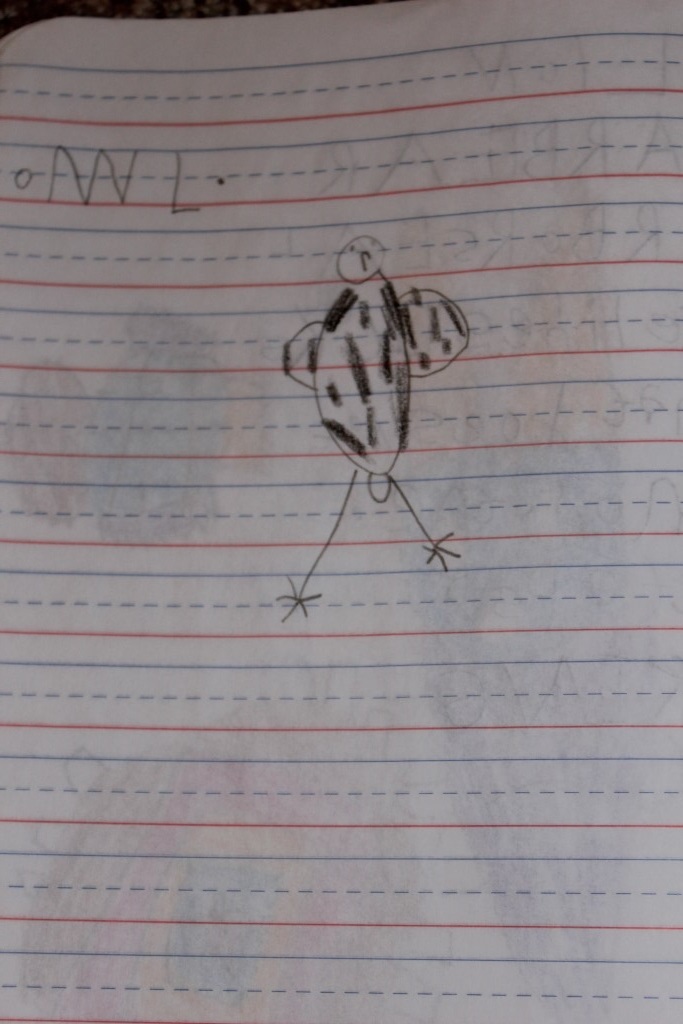 Dinah's drawing of an armadillo: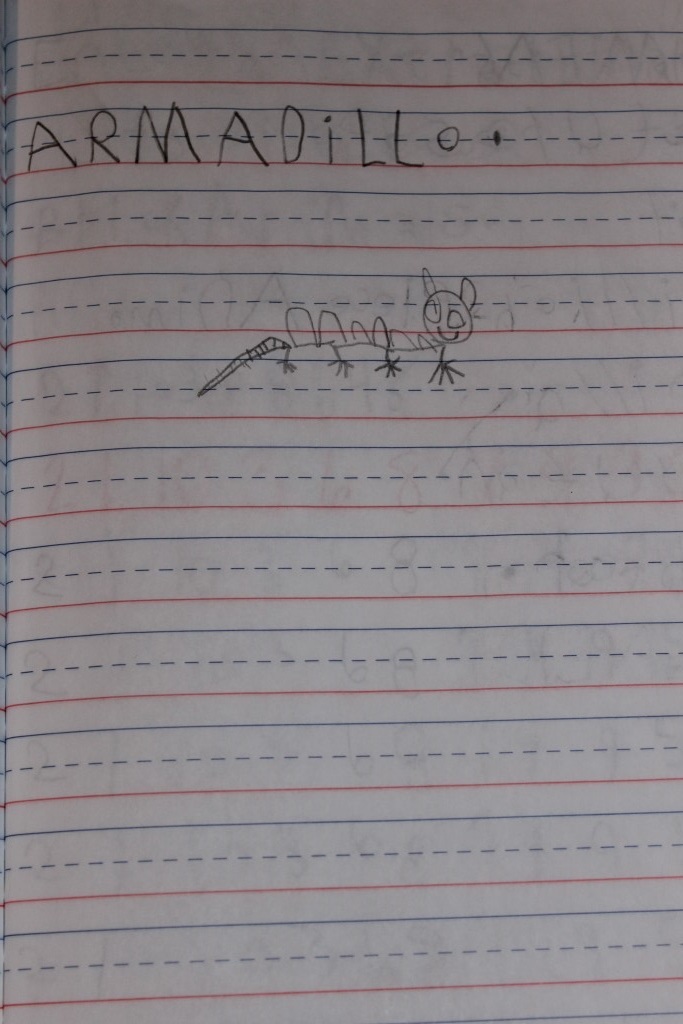 Jeremy's drawings: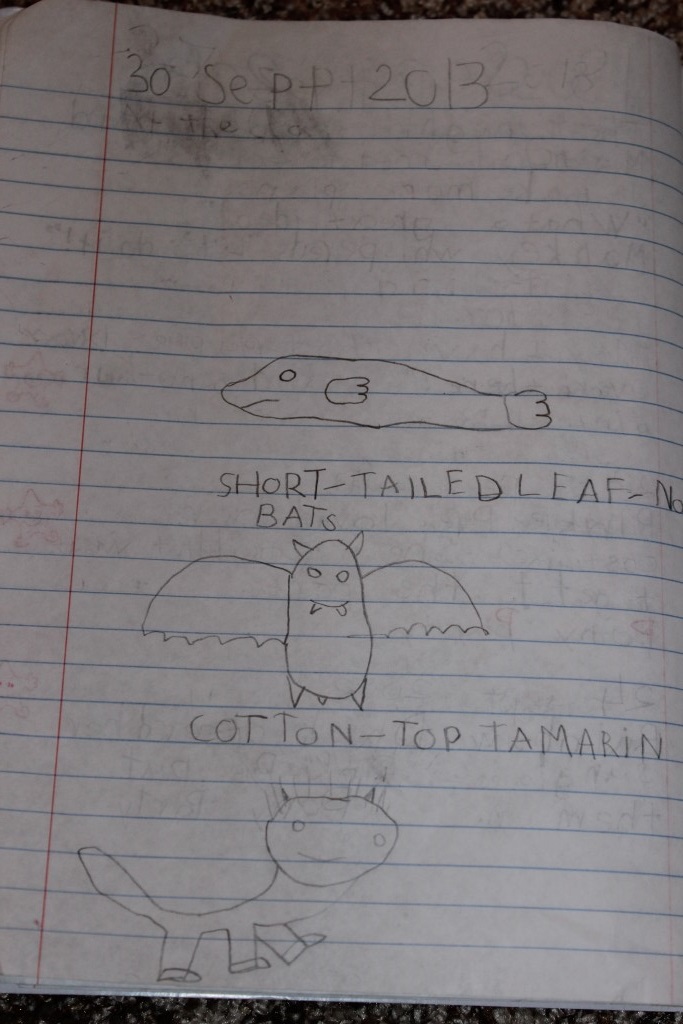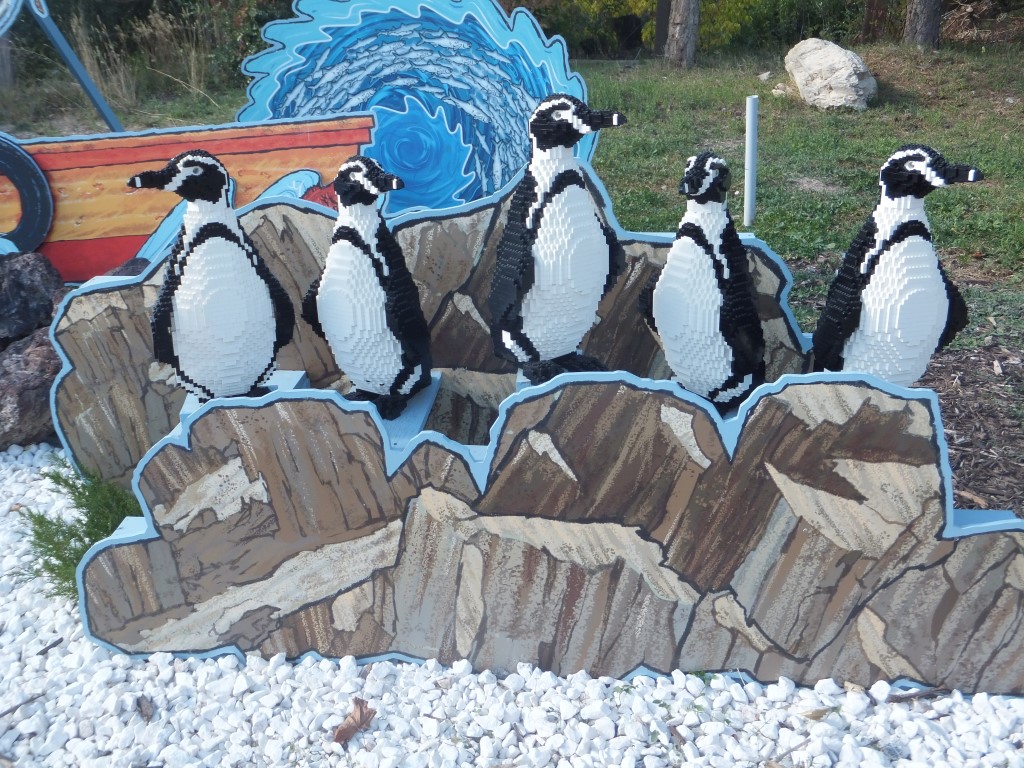 When we finished searching the zoo for all of their Lego displays, we decided that it was time to go home. Tyra's friend's parents hadn't expected us to be gone all day, which I kind of find funny, because who wants to spend an hour driving to the zoo and only spend an hour there, then spend another hour driving back? I mean, doing that you spend more time driving than you did at the zoo! But I think the kids had a good time, and they really thought the Lego animals were awesome. Hopefully they learned a little something too.