I asked Adam awhile ago what kind of cake he would like for his birthday. His response was "Ninja Turtle cake!". I really wanted to know if he wanted chocolate, or strawberry or banana or carrot or whatever. But no matter how many times I asked, he always gave the same answer. Thankfully I remembered that I had bought a watermelon cake mix that came with a green frosting.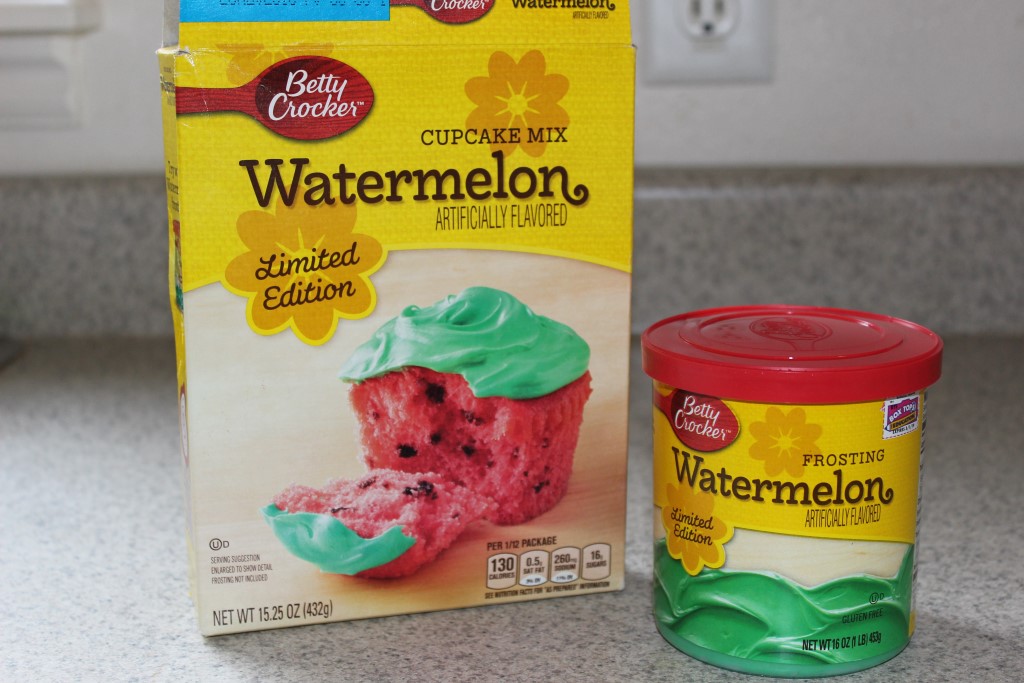 So he got a watermelon cake for his birthday, dressed up to look like a Ninja Turtle.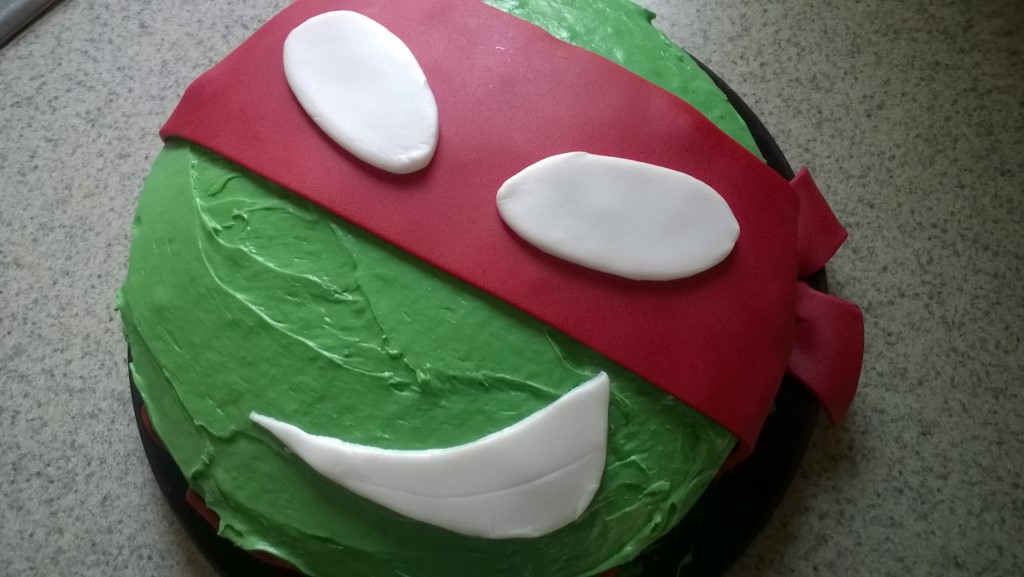 Adam just loved it!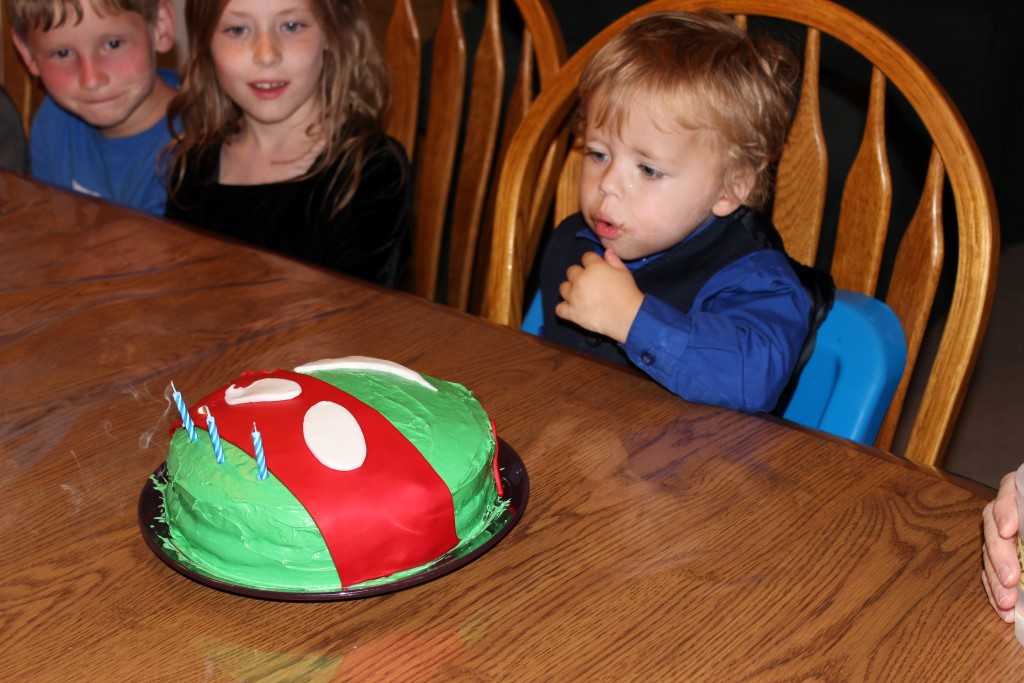 After cake, Adam got to open his present.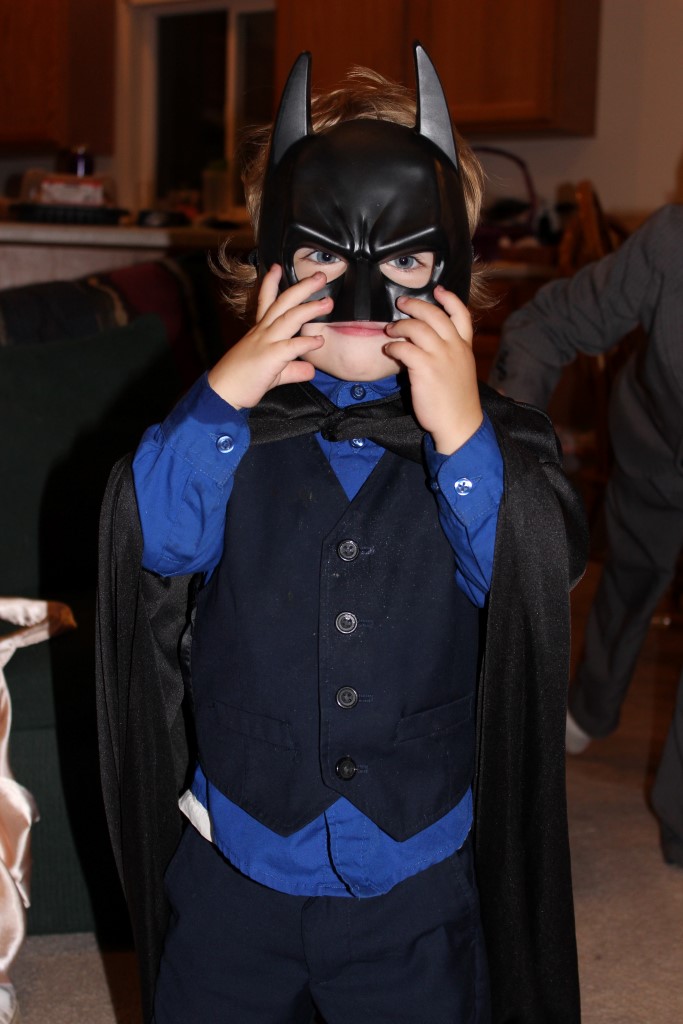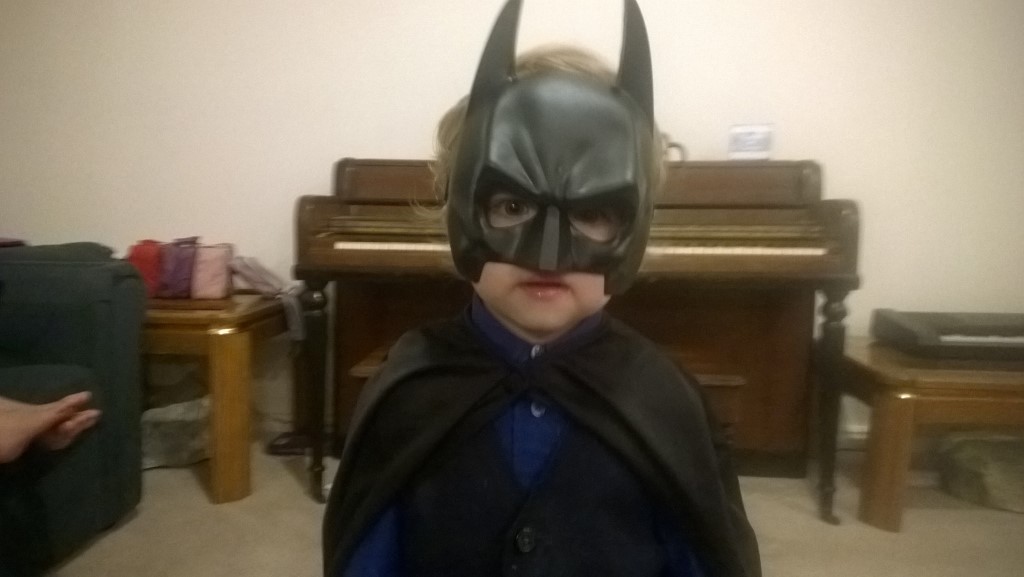 He had such an exiting time celebrating his birthday, that he was the first one asleep.