We are late, but we finally celebrated Ethan's 10th birthday. The kids were all passing around a stomach bug the week of his birthday and rather than have them vomit cake, we decided to wait until everyone was through it before celebrating.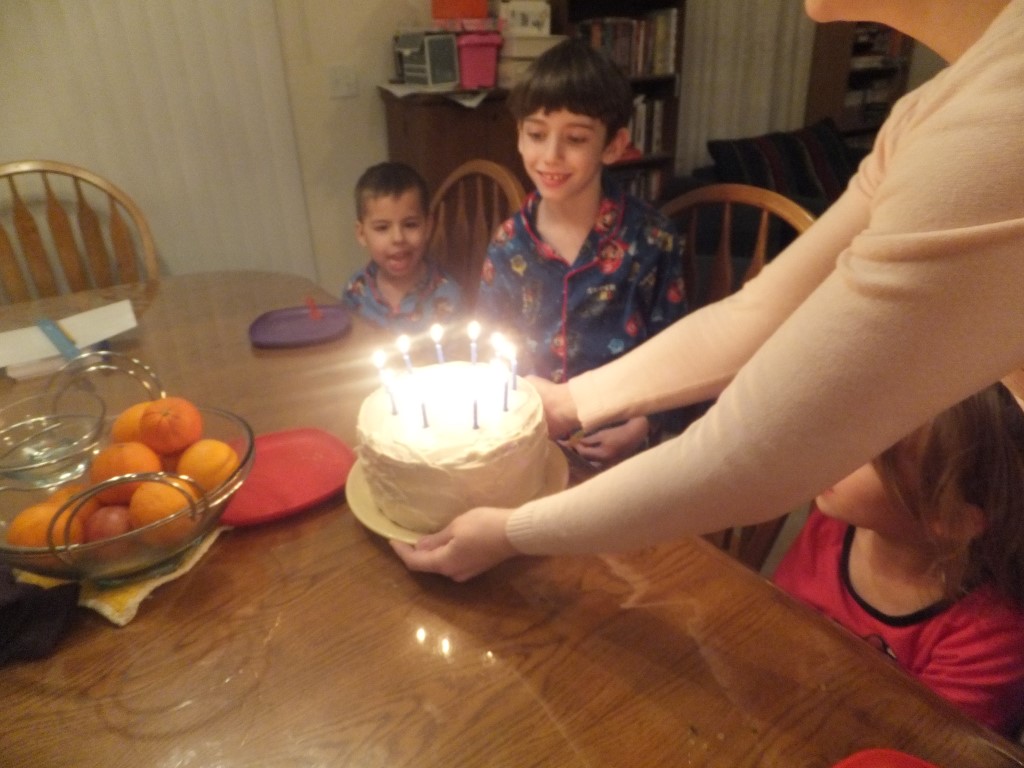 I can never decide what cake to make, so I always let the birthday person choose what cake they would like me to make. Ethan chose a checkerboard strawberry and lemon cake this year.
Ethan is excited to be 10. Turning 10 means that he has graduated from Bear cubs and is now in the Webelos den, which is the den that Kyle is the leader for.