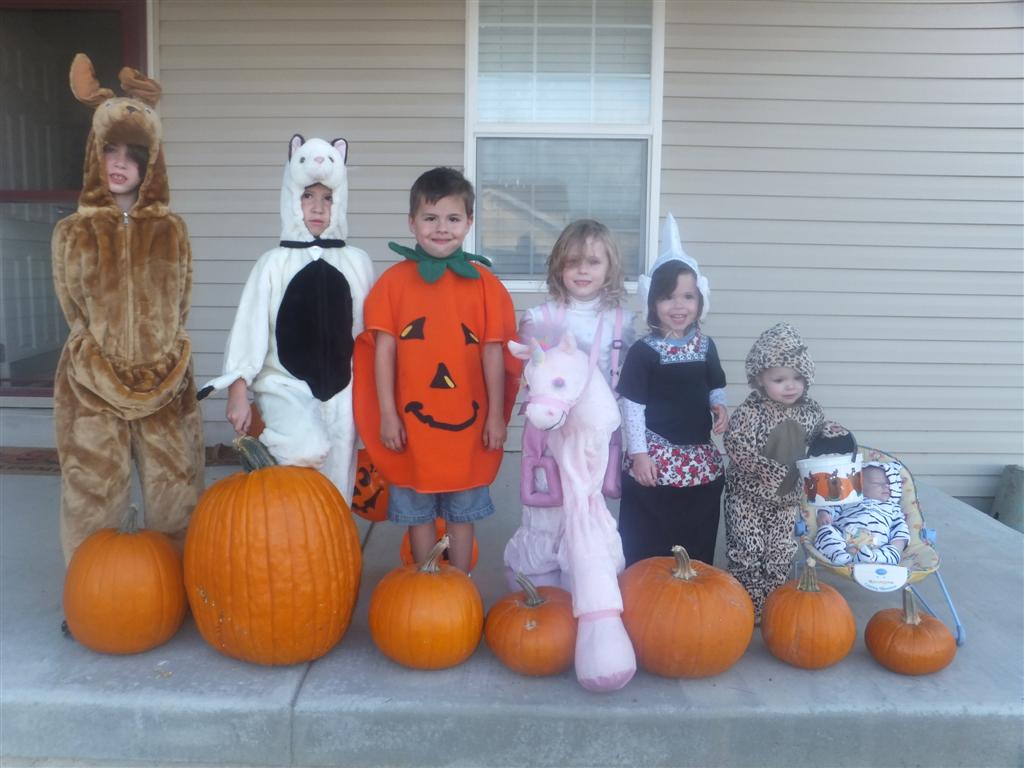 This year, I wasn't really getting into the Halloween spirit. I think it's mainly because the whole house feels like it's been turned upside down, due to preparations for getting the basement finished. We did try on costumes a few weeks ago to make sure we didn't need to go out and buy anything for anyone though. The school kids got up this morning and got dressed and put their costumes on, and went to school. The school's costume parade started at 9:30 but Dinah was refusing to get dressed and I just didn't feel like fighting everyone to get dressed. Then the thought of wrangling them all down to the school by myself and having to try to keep them under control while I tried to take pictures, all felt really overwhelming to me. So we stayed home. Dinah was mad later when she found out that the parade was over and we hadn't gone. I'm feeling rather depressed about it as well.
The kids came home from school, and instead of hopping in the car to go to Kyle's work, like we usually do, we just stayed home. The kids kept asking when we were going to leave, but Kyle and I decided that since Symantec was doing something different this year, that we wouldn't go. Usually the kids get to go trick or treating from cubicle to cubicle. This year they just wanted to change it and do a 'trunk or treat' instead. Personally, one of the things I liked best about going to trick or treat at Kyle's work was that it was INSIDE and therefore we didn't have to freeze, or deal with chilling wind. Today was pretty nice and warm considering it's the end of October, but that's not the point.
I called the new Saratoga Springs Pizza Hut to order our traditional Halloween pizza dinner, and Kyle came home. We ate dinner early and then it was time to trick or treat in the neighborhood. 🙂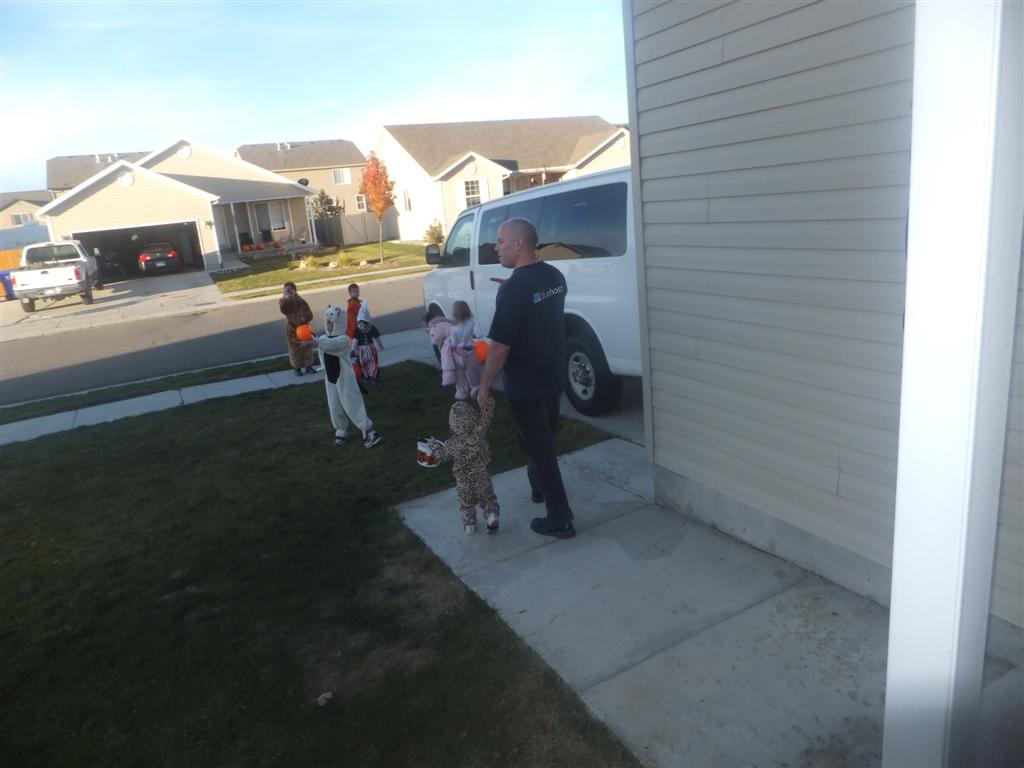 The fact that we didn't go to Symantec this year, meant that they got out nice and early while the sun was still up! Kyle took the kids out and I stayed home with Adam to try to clean up in between passing out candy. We did have one episode where Chloe ran off and left Kyle and the others so she could come home. THEN she decided that she didn't want to be home and wanted to be out with daddy still. Fortunately they were coming up the street on the opposite side and I could just get her back out there again. But it did catch me off guard when she came home without them.
So this year we didn't carve or decorate the pumpkins at all. I didn't take the little ones and go down to the school for the parade. We didn't go to trick or treat at Symantec. All of that makes me somewhat sad, but I'm trying not to beat myself up over it. After all, we did let the kids wear costumes to school. We did order pizza, like we always do. And they did get to go out trick or treating. Hopefully by the time Halloween rolls around next year, the basement will be finished, and I will have had time to rearrange the whole house and unpack the garage, and therefore I will be able to access the Halloween stuff!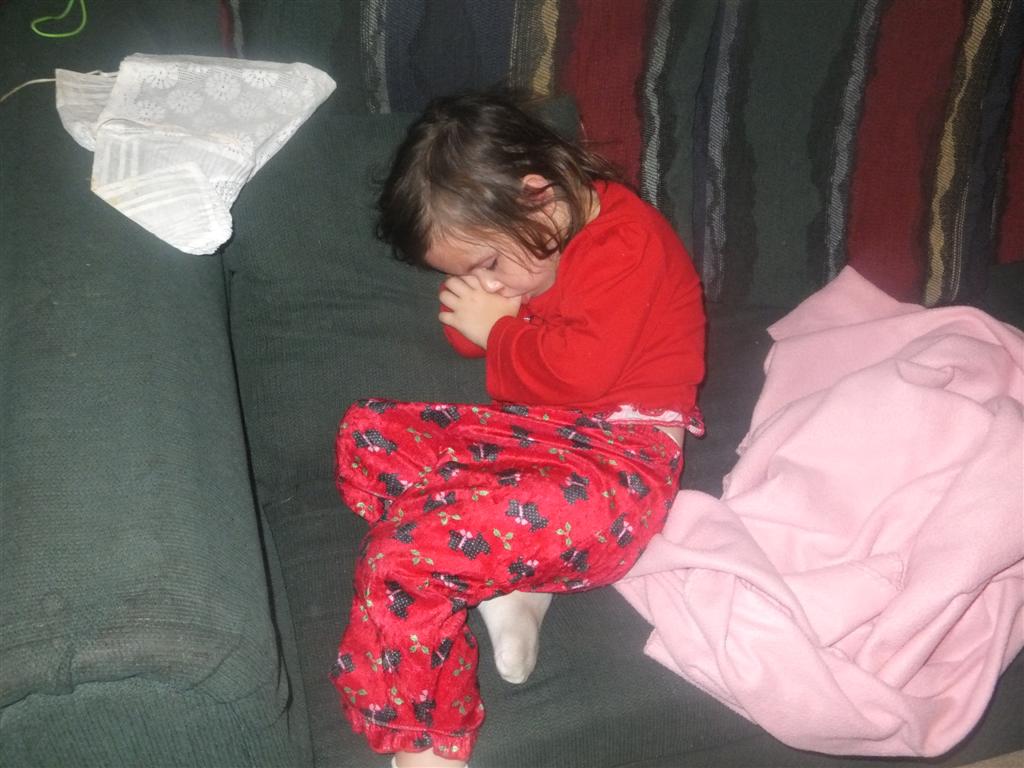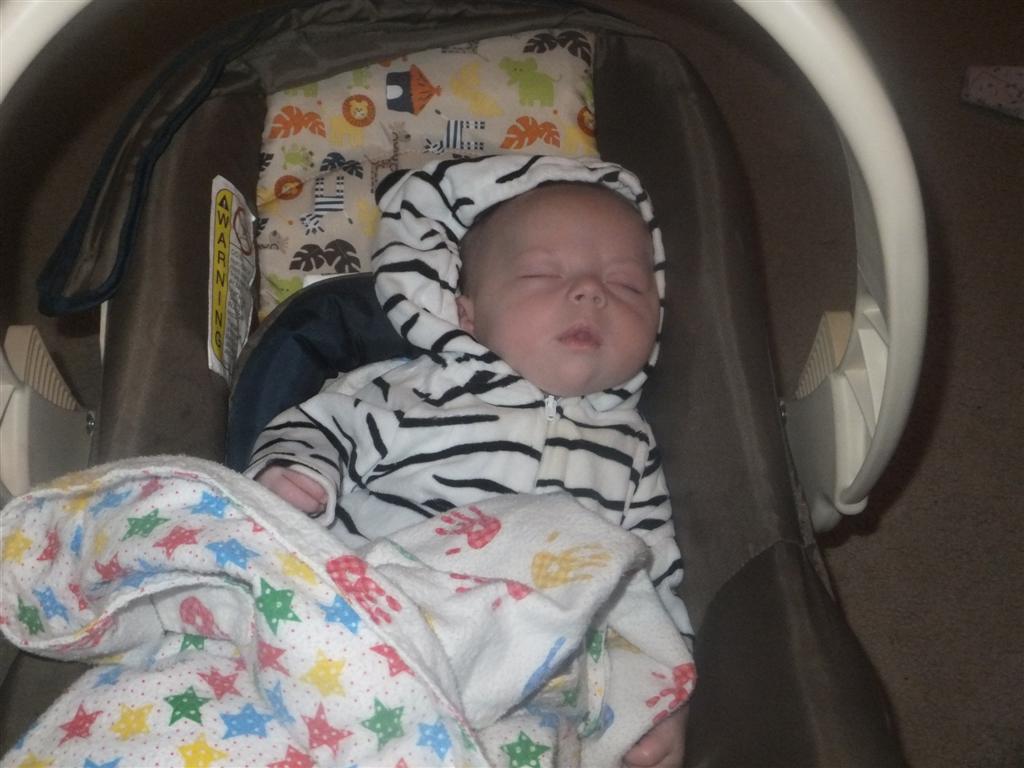 I would say that we still did enough to make it an exhausting day. 🙂