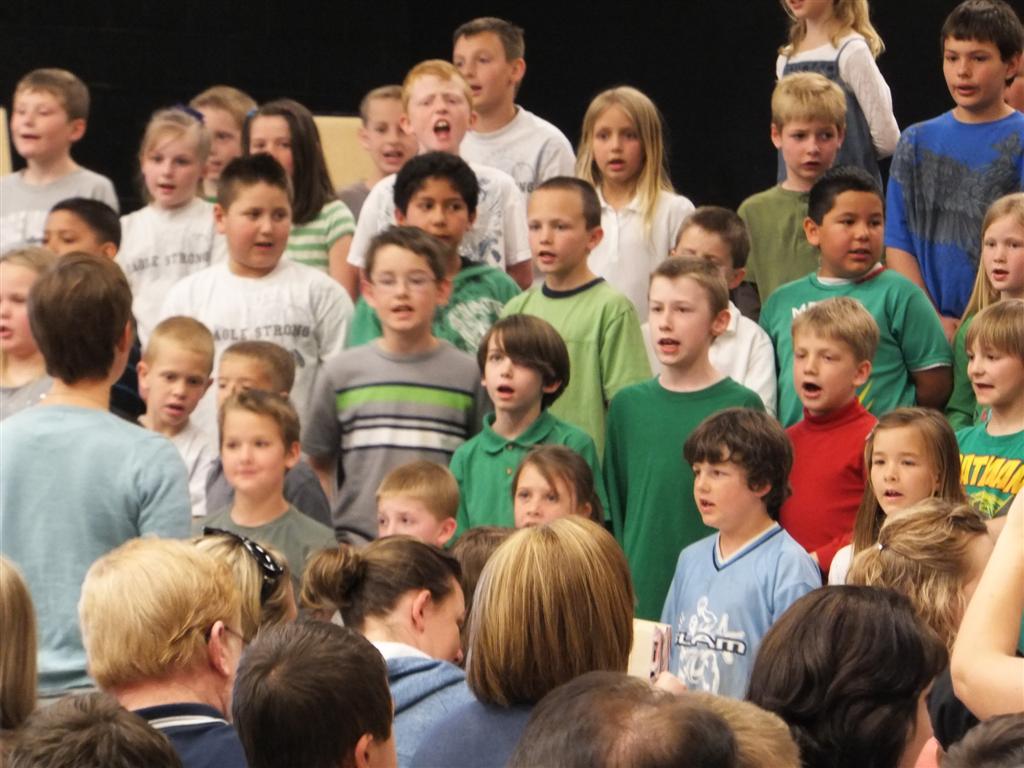 Ethan has been so excited about the presentation that the third grade students have been preparing to put on for their parents. He has been heard singing the songs that they were practicing at school, all around the house lately. This actually kind of surprised me because he is my child that has never once gone up to the front of church to sing with the primary when they were preparing to sing something. Kyle worked from home today so that he could be close enough to just take a break to come to the school with us to see the presentation. The program went like this:
School song
School motto
Pledge of Allegiance
Star Spangled Banner
Colors of the Wind (from Pocahontas)
The 3 R's (from School House Rock)
God Bless the USA (Lee Greenwood)
Essays by a few students
You've got a Friend in Me (from Toy Story)
I was pleased to see that he not only sang, but he participated when they had hand motions to go with the songs, too. He was very happy to get to put on the presentation and he was even happier that Kyle was able to attend. It's just not as exciting to have me there, because I'm mommy, I'm always just down the street, so it's easy for me to be there. But for Kyle to take the day to work from home so that he could use his break time to be at the presentation, was a big thing for Ethan.