Dinah has this knack for getting into stuff that doesn't belong to her. And this time she got into Tiffany's stuff. Actually she's not the only one. Chloe has been after Tiffany's lotion, and she ate all of Tiffany's gum too. But Dinah got into her makeup. This is actually the second time today. The first time, Tiffany thought she would be nice and put a little eye shadow and a little blush on each of the girls so they could feel pretty. But this time it was just bad: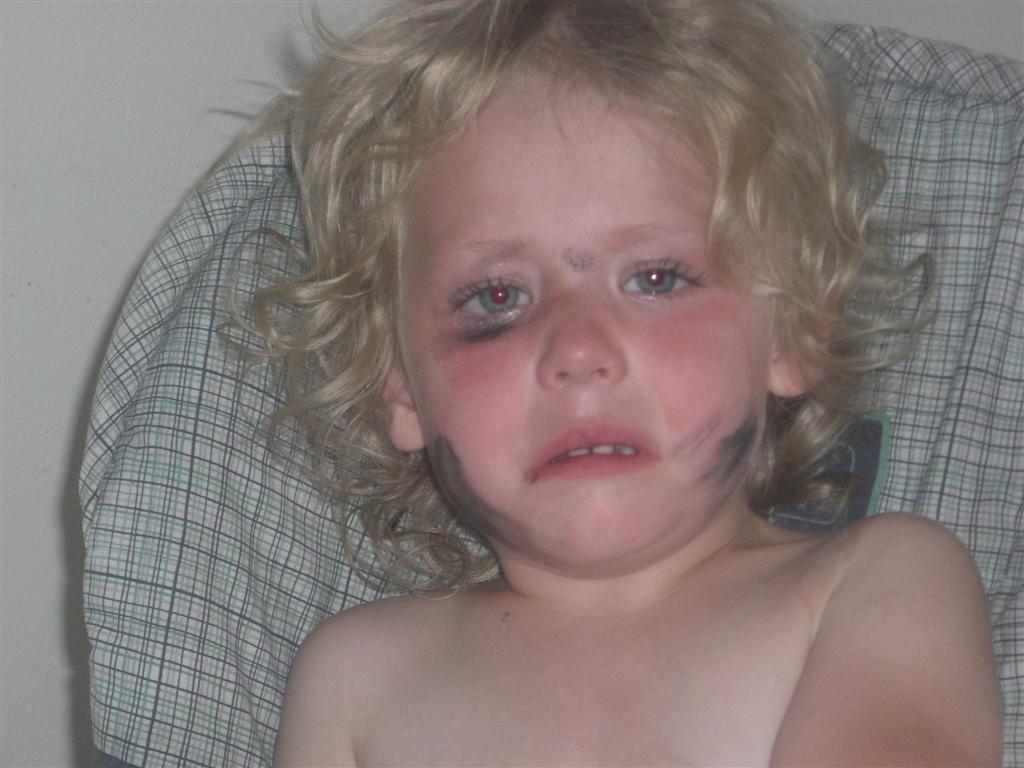 She looks like she's been in a fight doesn't she? Actually, she was having a lot of fun until I put her in the high chair and started taking pictures of her. She wasn't so happy about the high chair, but she was REALLY unhappy when I pulled out the camera! I told her that she had to sit in the high chair now so she would stay out of trouble while I finished making dinner, and I was taking pictures so we could wipe off her face but Daddy could still see what she had done.
I think that's mascara all over her face, but it might have been eye liner since she got into that too. Also, you can't see it but she has blush all over her chest, and I took off her shirt because she got the black eye liner or mascara on that too. AND she got it on the door to the garage in the entry way. Such an awful mess. It came off of her body really easy with a baby wipe, but it's not coming out of the shirt so well. This episode has made me really grateful for the fact that I do NOT wear make up (aside from nail polish) and therefore it's not in my house (otherwise things like this could be happening all the time).