Ten years ago we looked like this: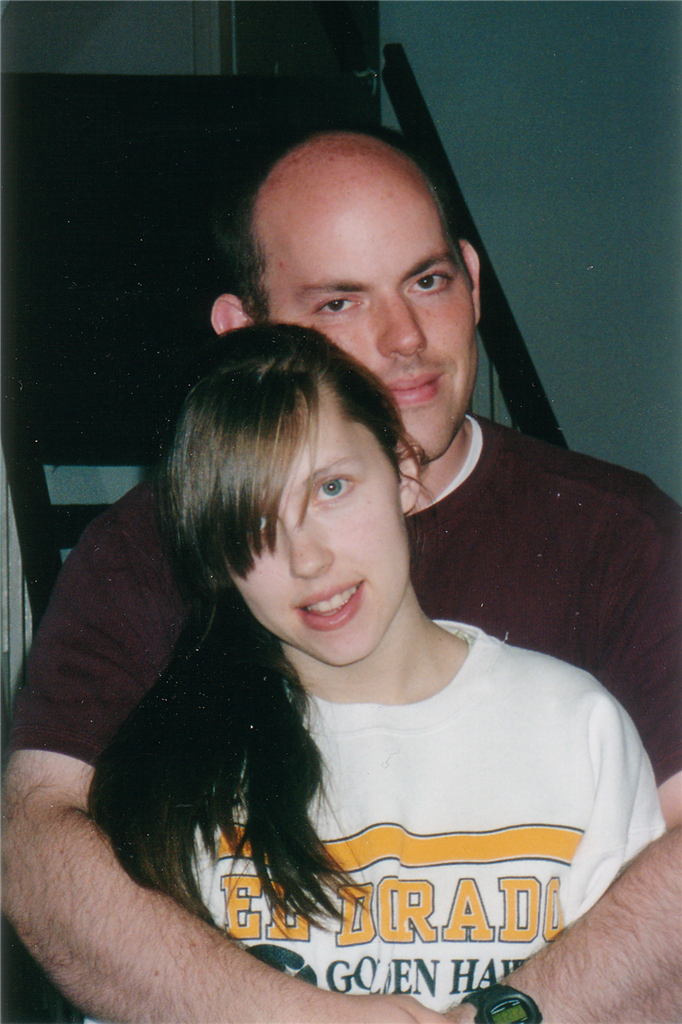 Today Kyle celebrated our 10th wedding anniversary! We didn't really do anything today but stay home and work on cleaning out the basement. But that is because we have some money saved up for the two of us to go away for a weekend and we knew we weren't really going to do anything ON our anniversary. Of course we still don't know WHEN we will go away for a weekend. But we'll be sure to do that sometime soon.
In the past 10 years we have lived in 2 houses and 2 apartments, 4 different cities, and 2 different states. Kyle graduated from Fullerton community college with an AS.  We raised some bunnies, they were my babies before we started having babies. 🙂 Kyle has worked for 5 different companies, sometimes working more than 1 at a time. I haven't worked in an office since the very beginning of our marriage although I am technically making some money babysitting right now so that brings my job total for the last 10 years to 2. I have been privileged to be a stay at home mom since before Ethan was born. We have bought a house. We have welcomed 6 children to our family.
We started out our marriage with a purple Kia Sephia and a minty green Ford Escort. Then we upgraded the Ford to a Dodge Grand Caravan before Jeremy was born. Then Kyle's Kia was totaled and we bought a used Mercury Sable with the insurance money. However when the repairs required to make that car safe enough to be registered were just too expensive we decided to just buy a new car and that is when we got the purple Hyundai Elantra. Some time after that we upgraded the mini-van to a 12 passenger Chevy Express which we refer to as the Mega-Van. So we have been through 6 cars in the last 10 years.
Kyle is afraid to count the computers we've gone through in the last 10 years, but we are working on our 3rd digital camera and 2nd digital video camera. 😉
Over the last ten years we have accumulated and overcome quite a bit of debt (of course looking at the list of cars above that was a good portion of it). In addition to the car debt there was credit card debt and a mortgage and a second mortgage. We have paid everything off but the Mega-Van and the house (small second mortgage is gone so it's just the main mortgage left).
We have come a long way in the last 10 years. Here's to looking forward to another 10 and beyond! Love you hunny. 🙂