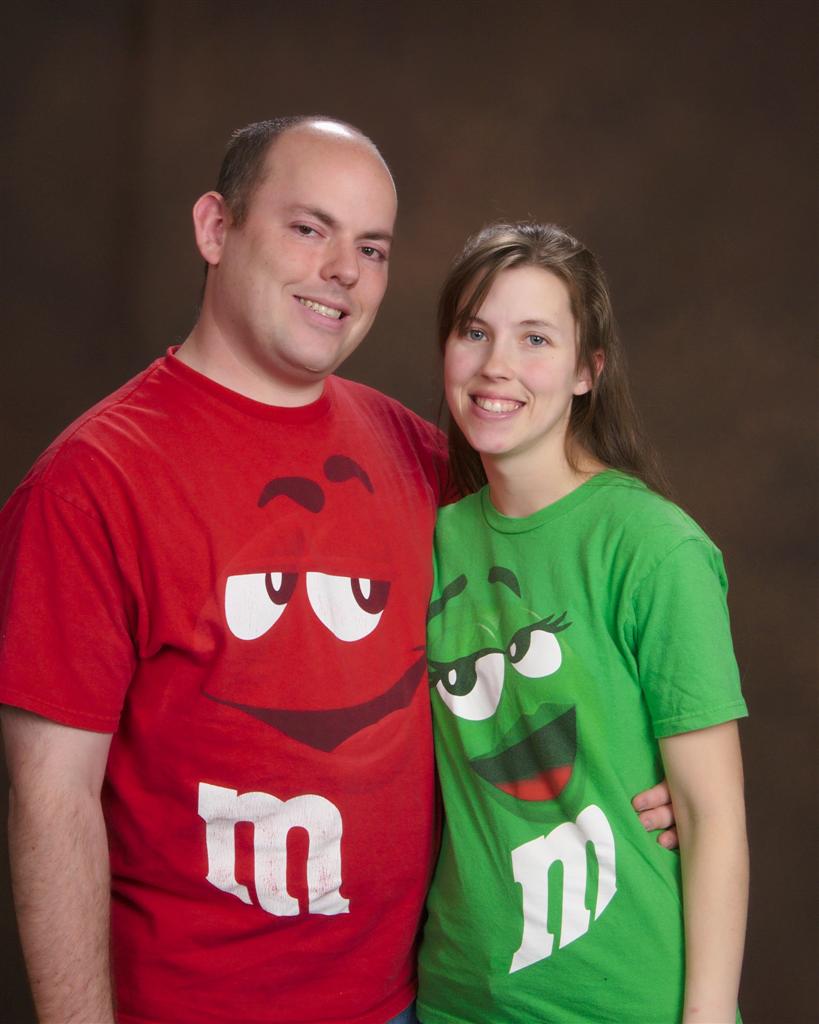 Kyle have been married for NINE years now! And to celebrate, Kyle got a sitter, and took me out to a movie and dinner. However, I'm sure the sitter's parents must have thought that we were crazy for still wanting to go out despite the storm….
Driving in the snow, by itself is not scary. Driving when there is just snow on the road isn't so bad either. It's when that snow turns to ice that things become interesting. Tonight the roads were nothing BUT ice. We went out anyways, and Kyle drove about 20 mph all the way into town. As we were going down Pioneer Crossing we saw another car on the other side of the divider spin out, because they had tried to go around a curve too fast. Luckily there was no one else on that side of the road so there was no car accident. We kept going and were doing fine until we reached a red light on the bridge over the freeway. Kyle tried to stop, but the car just slid. We weren't going very fast, so we didn't slide out into the intersection at a fast rate. And our light had JUST turned red so all the cross traffic were already stopped, so we just coasted through the intersection because there was no way to come to a stop a safe distance out of the intersection without just going through it. Crazy. We were about half an hour late to see the new Narnia movie, so we decided to see Tangled since it would have just barely started. It was a very cute movie.
After the movie we talked about where to go to eat and decided to give Texas Roadhouse a try, since it is new in the area and we had never been there before. Let me just say- SO. GOOD. And maybe I'll just say "YUMM" too. 😛 Their rolls with their cinnamon butter were so yummy. We got the tater skins as an appetizer and those were so yummy too. Kyle had pulled pork and bbq chicken which he enjoyed, and I had ribs. These ribs were so soft and tender that I picked up the bone to eat one and the meat stayed on the plate! The meat had just fallen off the bone when I picked it up. Yummy.
The drive home was slow but uneventful, and I'm SO glad that we made it home safe and sound. 🙂
Happy 9th anniversary.