Rebecca and I were working on a long post about our Easter weekend adventure in cake balls, that I finally finished.
http://www.klamation.com/blog/2010/04/900-cake-balls/
Let's just say that 11 flavours of cake balls, plus an ice cream cake and round wedding cakes made for 15 different pan-fulls of cake, and dozens of eggs and other ingredients being consumed all within a single week.  My wife might have her lazy moments (usually occurs between 3-6am, give or take an hour) but she certainly pulled out all the stops on getting these made.
Of course, I helped.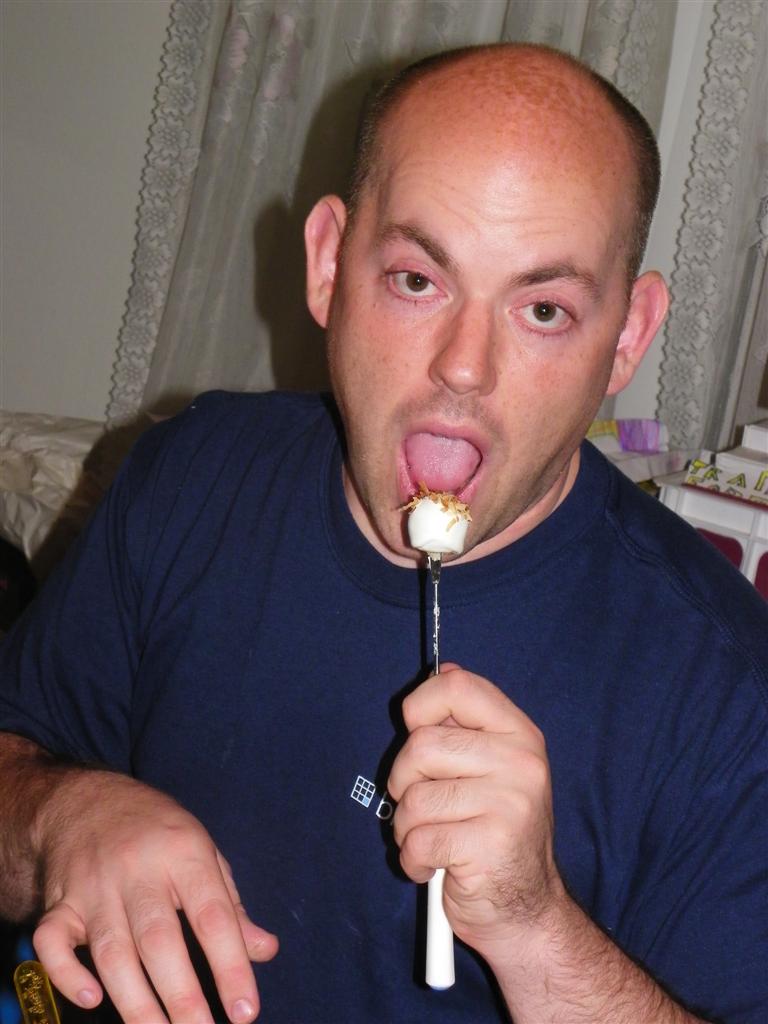 As did her family. Since they were in town for the wedding, we had something of an assembly line going for rolling, dipping, decorating, then packaging these items.
I suspect she'll make a fine business lady, should she ever get into this professionally.