Yumm! This is my newest experiment in the canning department. We had a pineapple sitting on the table, just waiting for the 'perfect' time to cut into it, and well the 'perfect' time just never came, so the pineapple was starting to look a bit over-ripe. So I decided "Hey! Let's look for a recipe to make some jam!" Well I found one and it worked, so I sent Kyle to wal mart to get a few more pineapples because they were $2 each at the time. 😀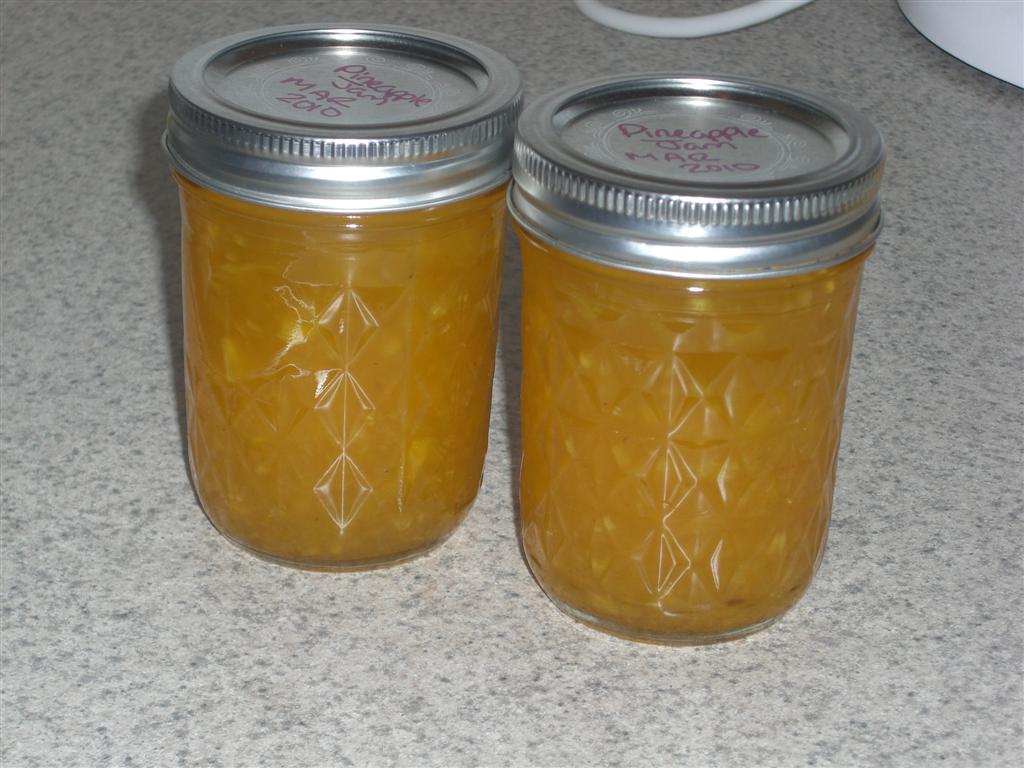 3 1/4 cups crushed pineapple
3 cups granulated sugar
1 box Sure-jel powdered pectin
1 tsp butter or margarine
I crushed the pineapple using our food processor. It came out nice and chunky. I did do a batch with pineapple that I put through the blender, but it just pureed it, instead of crushing it.
Combine the crushed pineapple, pectin, and butter or margarine in a large pot. Bring to a rolling boil and add the sugar. Return to a full rolling boil and boil hard for 1 minute. Fill prepared jars leaving about 1/4 inch head space. Adjust two piece lids, and either invert for 5 minutes and set upright to cool and seal or, process for 15 minutes* in a boiling water canner or a steam canner.
*For our altitude here in Utah you need to add 10 minutes to the processing time.