We went to the zoo today, and we invited Debby and Rexton along. We have a membership, and with our membership we can get one other person in free, and Rexton was free because he is younger than two.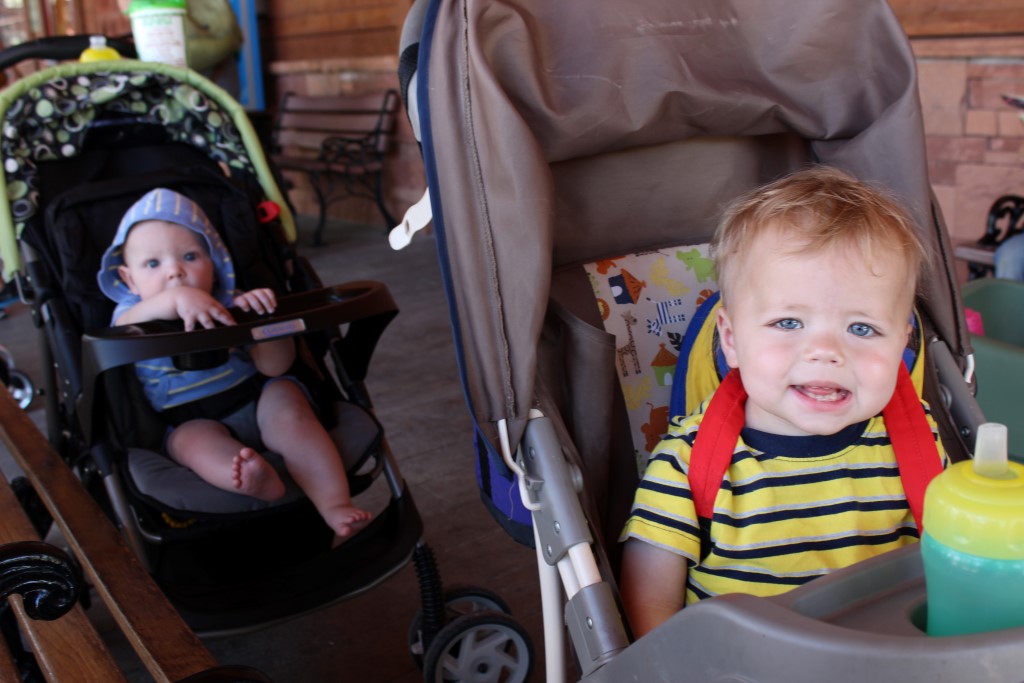 We got to see the new African Savannah that the zoo has put in, and we got to see the two male lions. The zoo also just recently acquired two female lions, but they haven't let the four of them out together yet. The boys and the girls get to take turns in the exhibit, while the other set is behind the scenes somewhere. That way they are exposed to each others smells for now, and they will slowly introduce them to each other over time, eventually ending with having the four of them share the exhibit.
When we were looking at the elephants, Lydia's diaper fell off so I took her to a nearby restroom to replace it. When we came back I found some of the kids participating in a little lesson on music.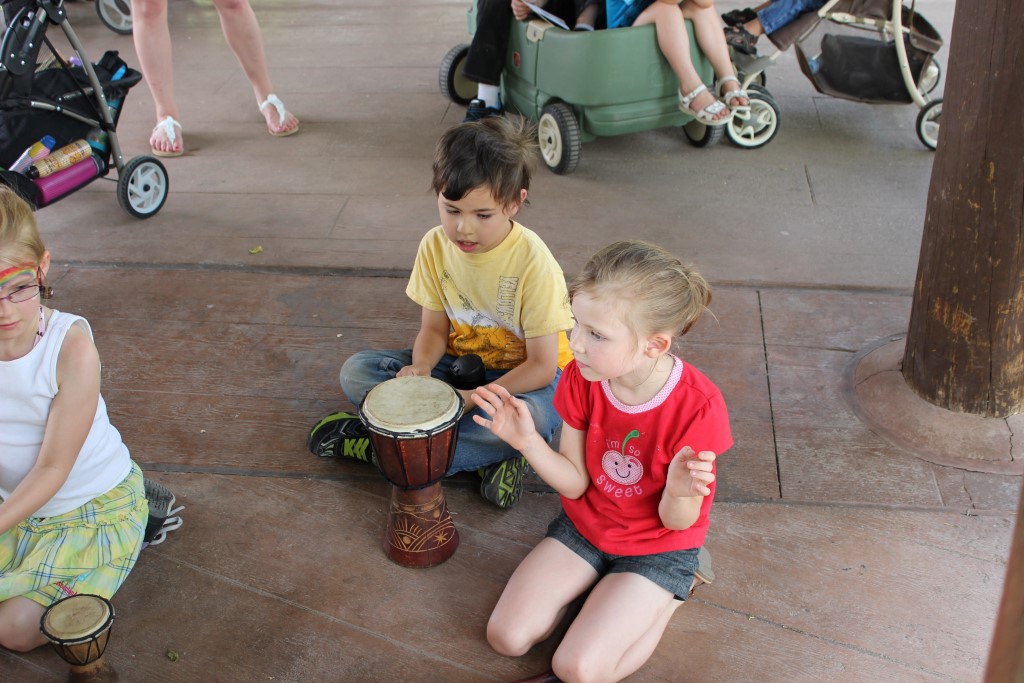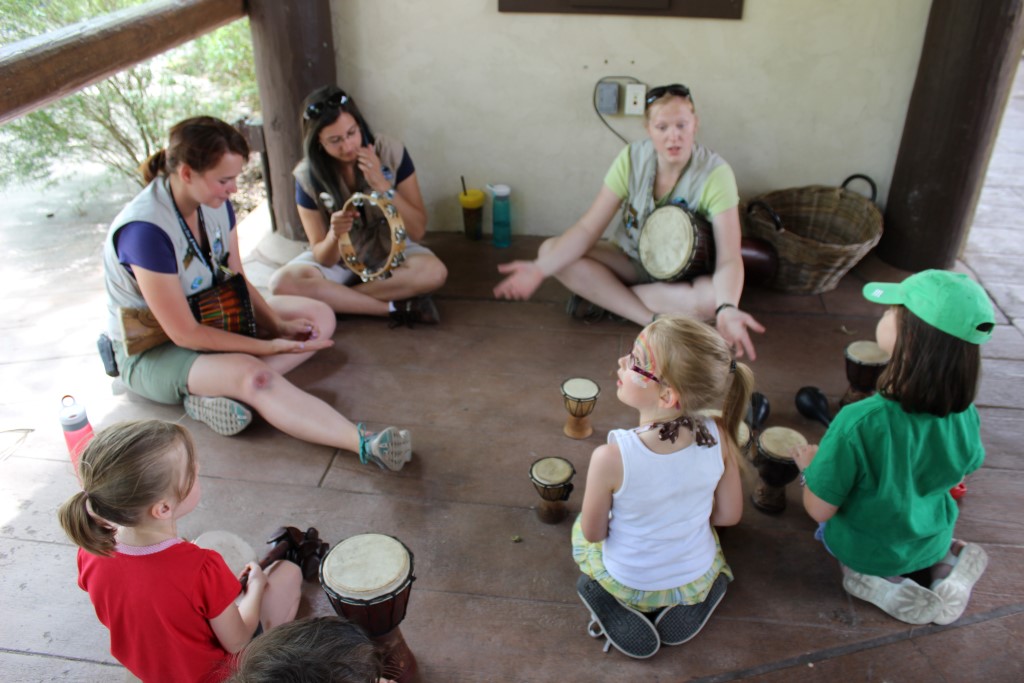 We wandered around some more checking out some of the other changes the zoo has been making lately. Debby couldn't stay all day because she had a party to get to so she took Rexton and left (she had driven separately). Eventually we decided we needed to eat some lunch. Kyle and I debated whether we should eat at the zoo, or leave too, and go find something else. We aren't super familiar with the area, and it was rather late so I didn't want to risk having to drive around for a really long time to find something decent to eat. We decided that eating at the zoo probably wasn't a whole lot more expensive and we don't do it very often so we just ate at one of the food places there. We got a few hamburgers and split them for the kids (that helped with cost). Then we walked around a bit more and decided it was time to head home.