Today, Jeremy turned 8. Kyle and I had a few errands we wanted to run today. Grandpa offered to stay and watch the kids, so we took Jeremy with us since most of the errands related to him, and left the others at home. We went to get him a new suit, since he has outgrown his current one, and I really wanted him to have a nice suit to wear to his baptism tomorrow. We took him to the toy store and he picked out a loom to make bracelets out of little rubber bands. We took him to the scout store to get his book and other things that he will need for scouts, well to get the things that I didn't have already. And we went to pick up the cake that we ordered and to get food for the party after his baptism. It was insane to go out on black Friday, it took us way longer than we wanted it too, but we got all the shopping done.
To celebrate his birthday tonight we had leftover pie (so we could save the cake for when everyone is over tomorrow). We even put a candle in it.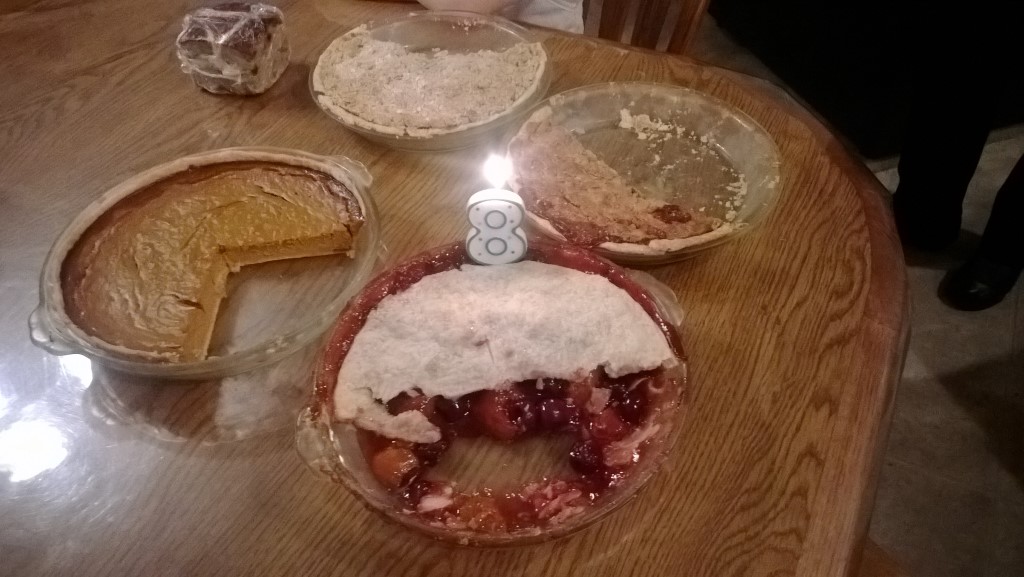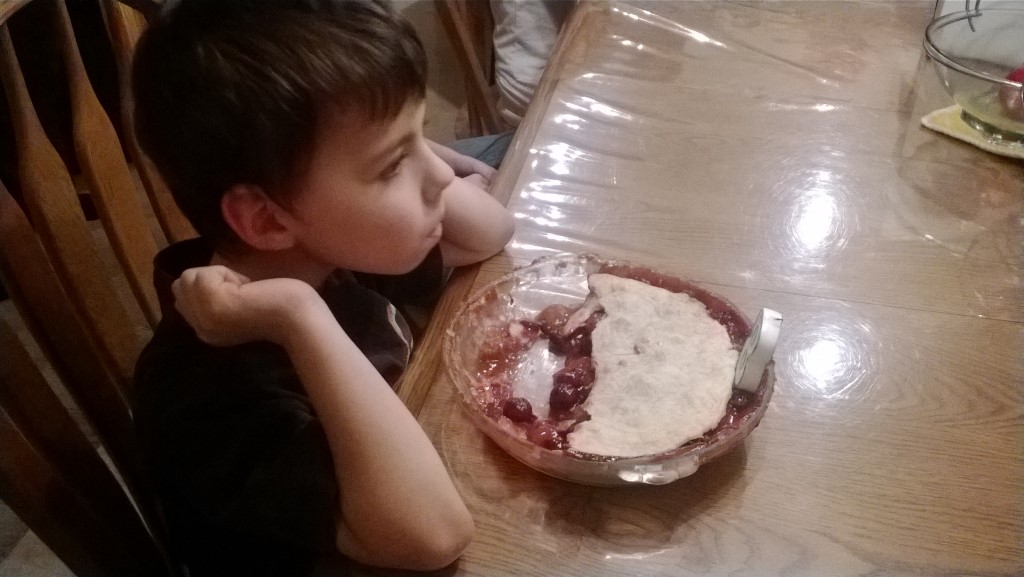 After pie we moved on to presents. While Adam attacked the cheese balls for tomorrow's party.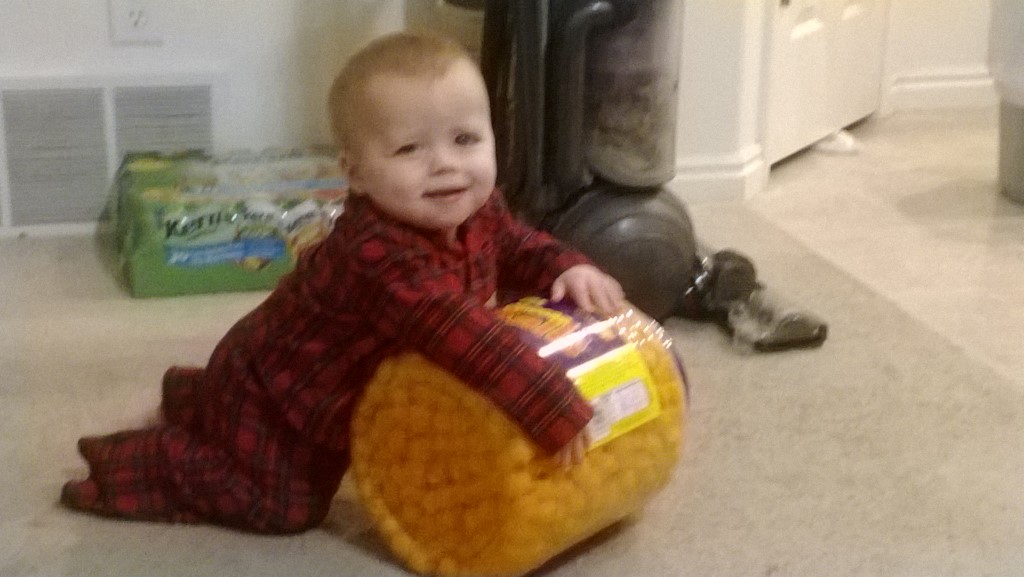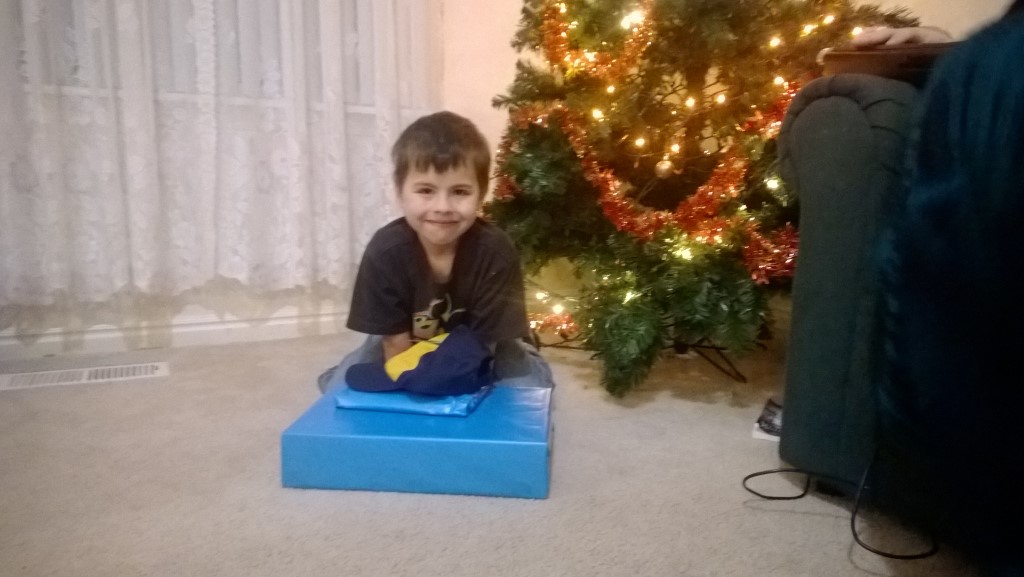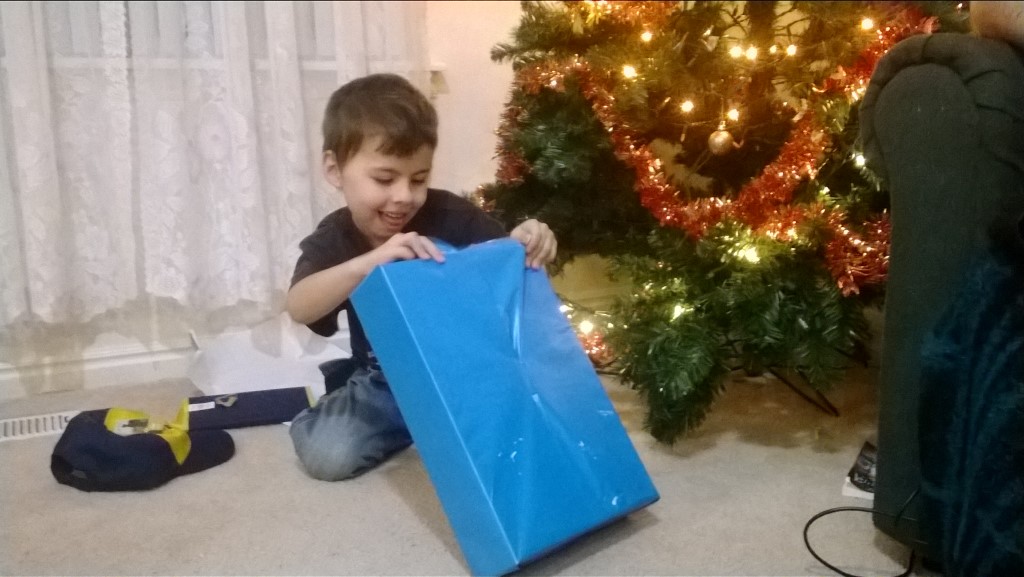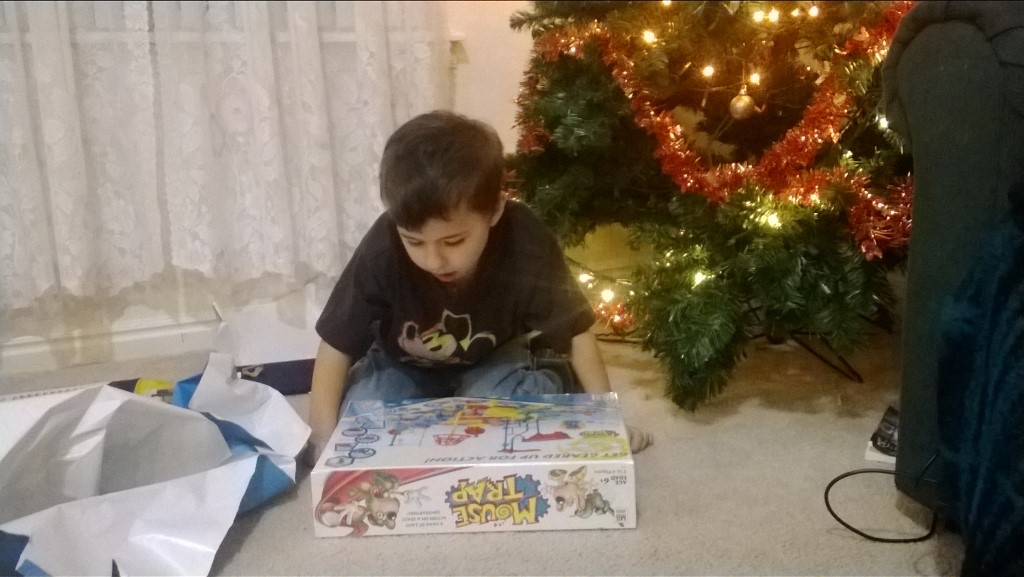 I think he had a good birthday. He got to have Grandma and Grandpa here to help celebrate, which doesn't happen very often. He is rather sad about the new suit, but only because it means that he is officially out of his old suit. Other than that, I think we had a good day. 🙂