We were late to the baptism this morning (we seem to always be late). Kyle is not feeling well at all, and has a fever. We asked Jeremy if Grandpa could baptize him, but he insisted on daddy doing it. Also the person that normally does the program wasn't around to make a program for the baptism today, so Kyle was finishing that up and getting it printed, that is the bulk of what made us late this morning. Liesl had her camera and took pictures for us, and I'm so grateful for that because our camera started having issues back when we had our Locks of Love drive and got really bad during Thanksgiving dinner.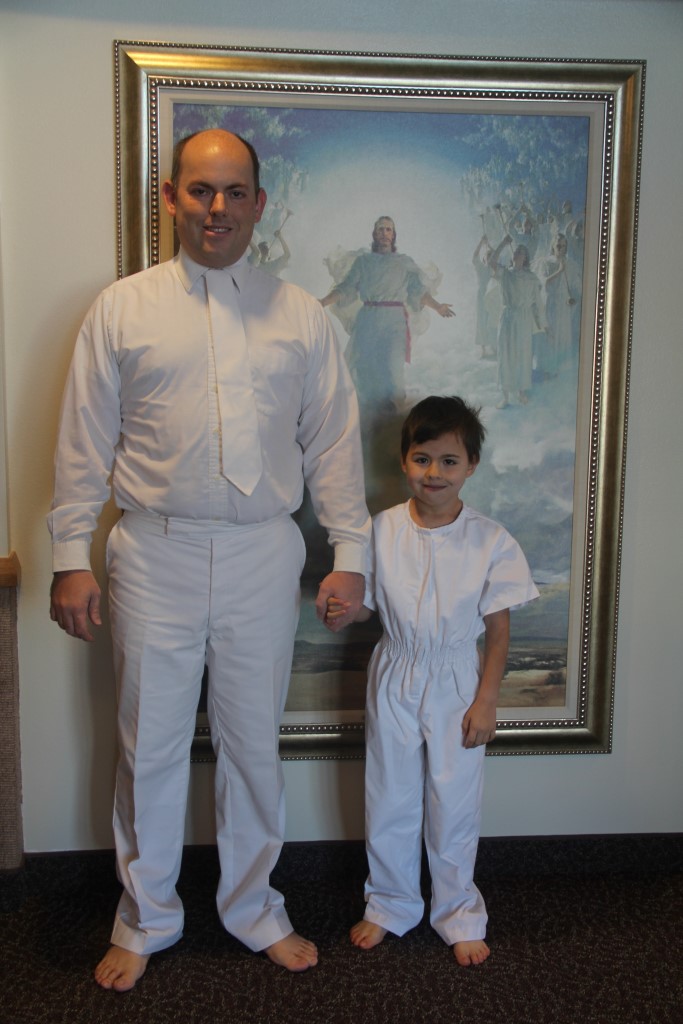 Jeremy was baptized with another boy from our ward named Nathan. Nathan is actually the younger brother of one of Ethan's friends, so that is kind of cool.
Here is a picture of all the family that came to support Jeremy today: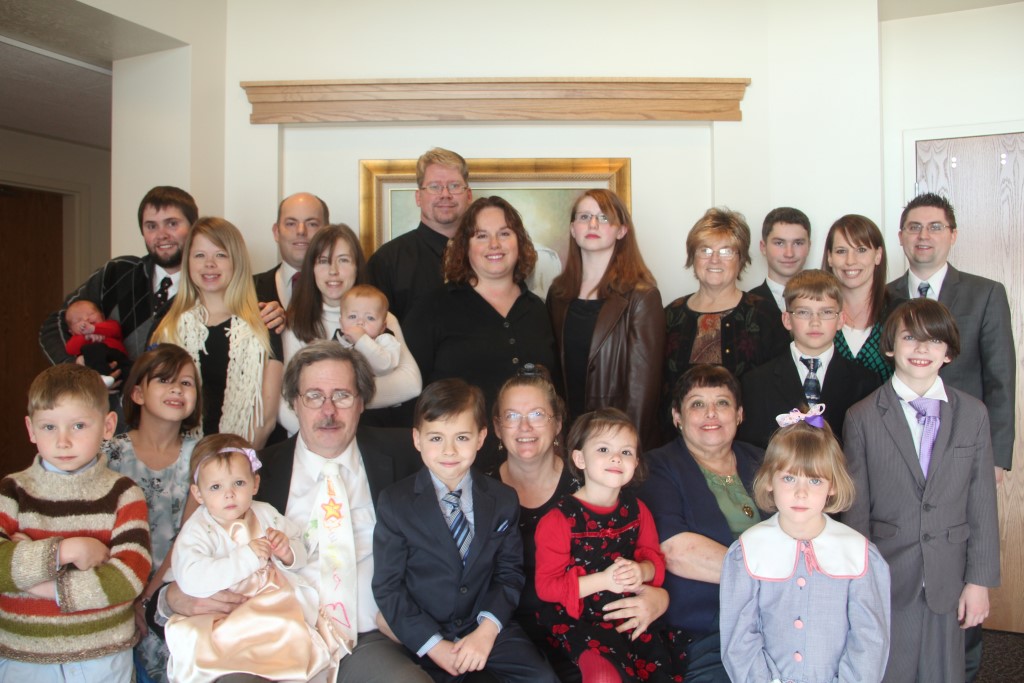 Someone thought it would be funny to put the kids up on a shelf while we were taking some other pictures.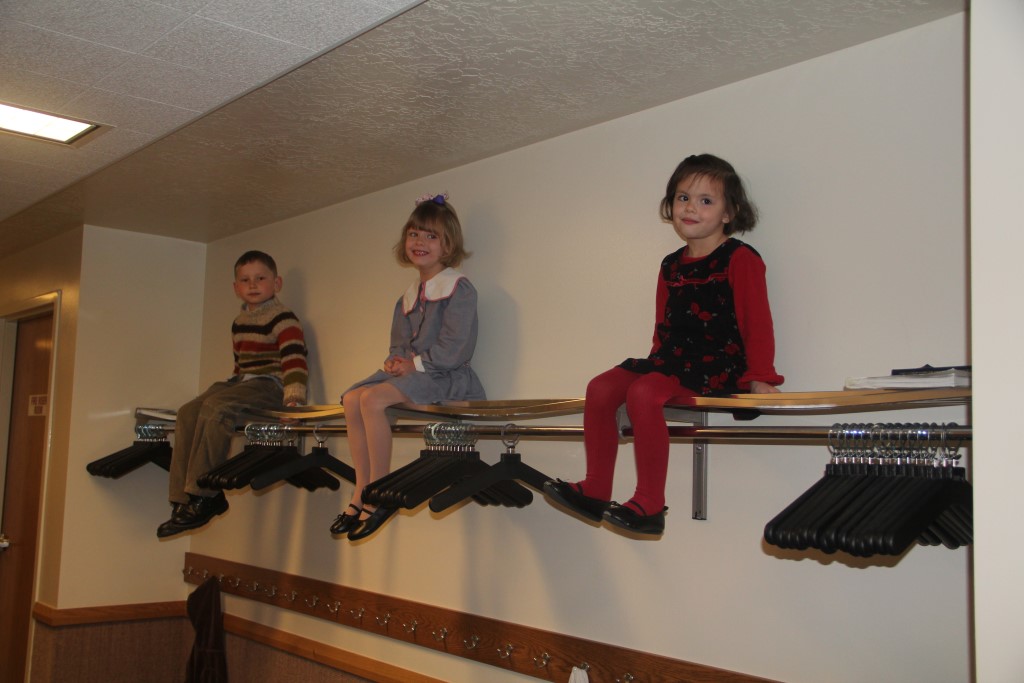 Then we headed back to the house for some food! Lydia couldn't wait to get her hands on some cheese balls: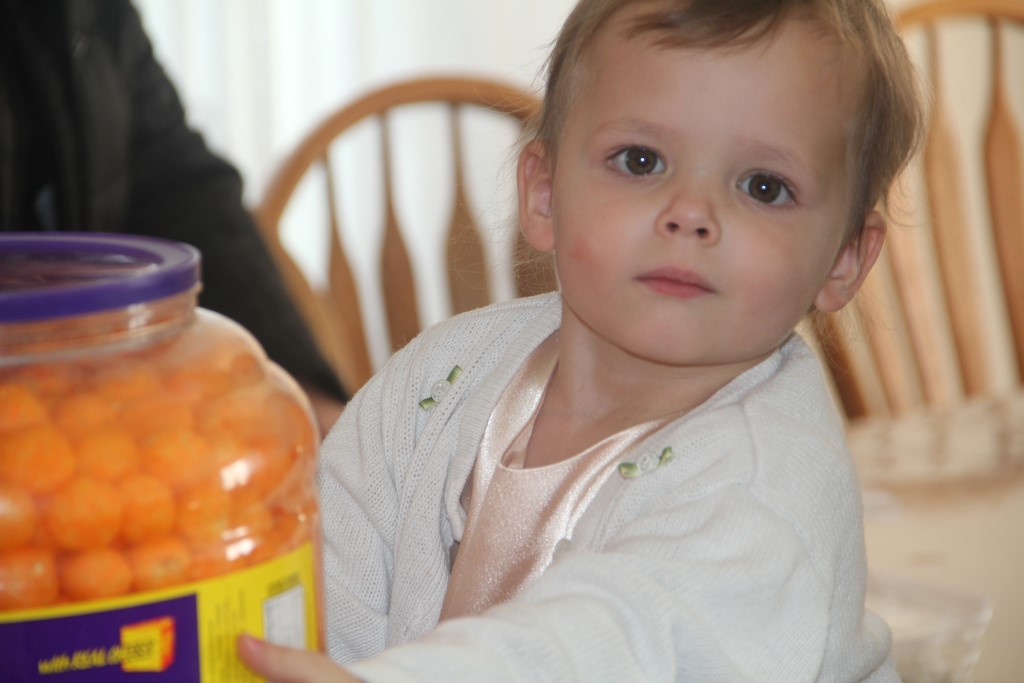 Then she couldn't wait to get the cheese off her hands: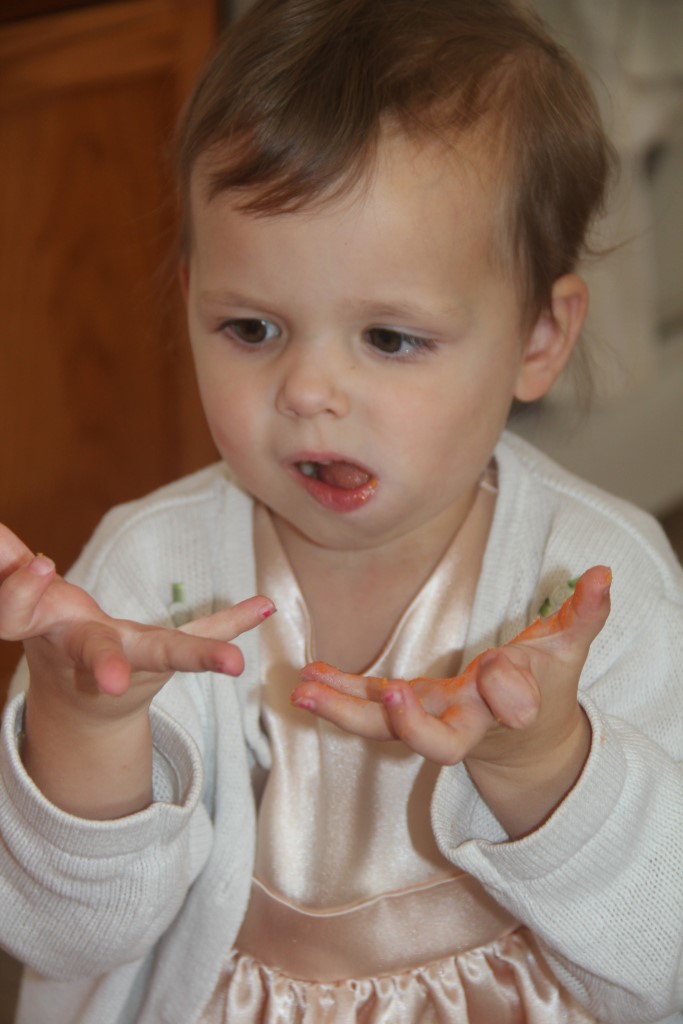 Jeremy worked on his new bracelet loom while we got the food ready: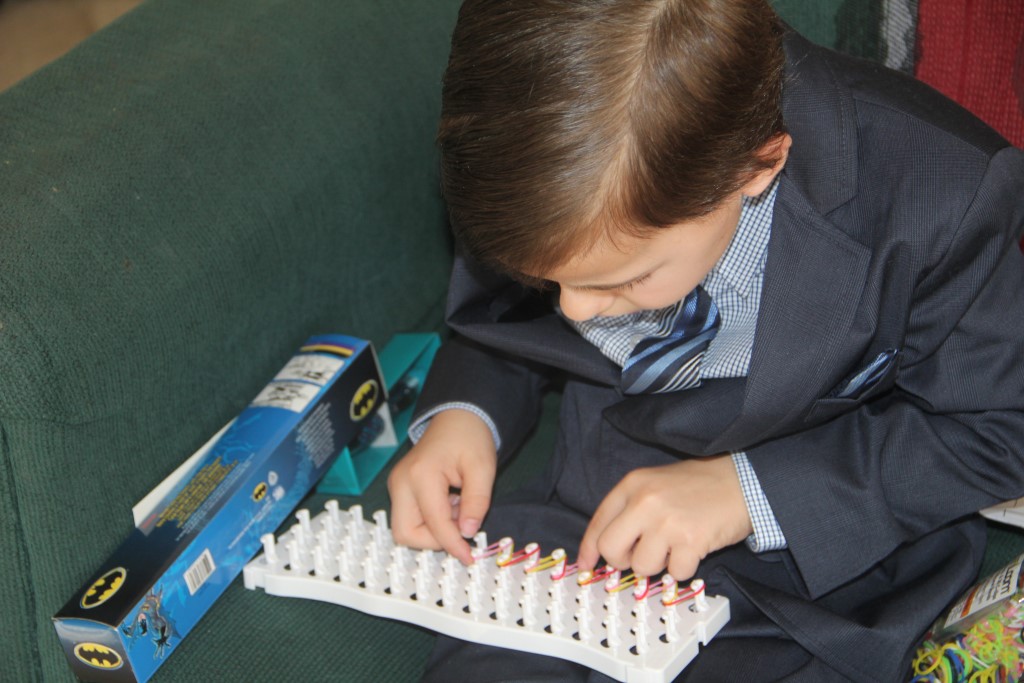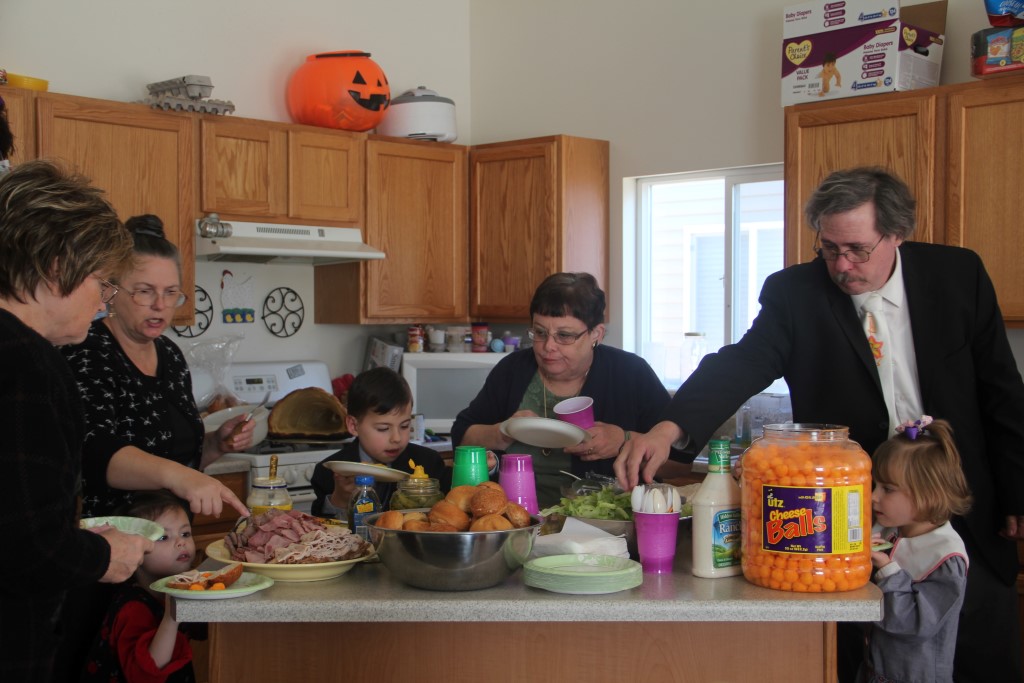 We had sandwiches and a veggie tray and some fruit that we bought pre-cut, and the cheese balls and we bought cans of soda and juice as a way to come up with some pop tabs for a project that Tyra's girl scout troop is working on.
When everyone was done eating food, we got out the cake.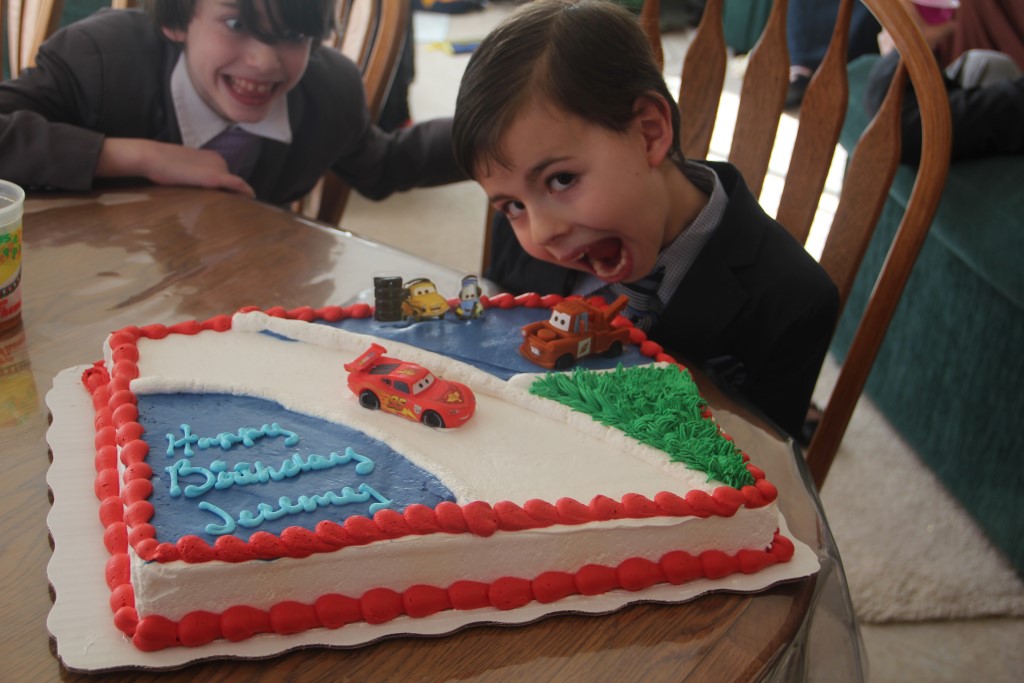 We sang to Jeremy and had him blow out his candle.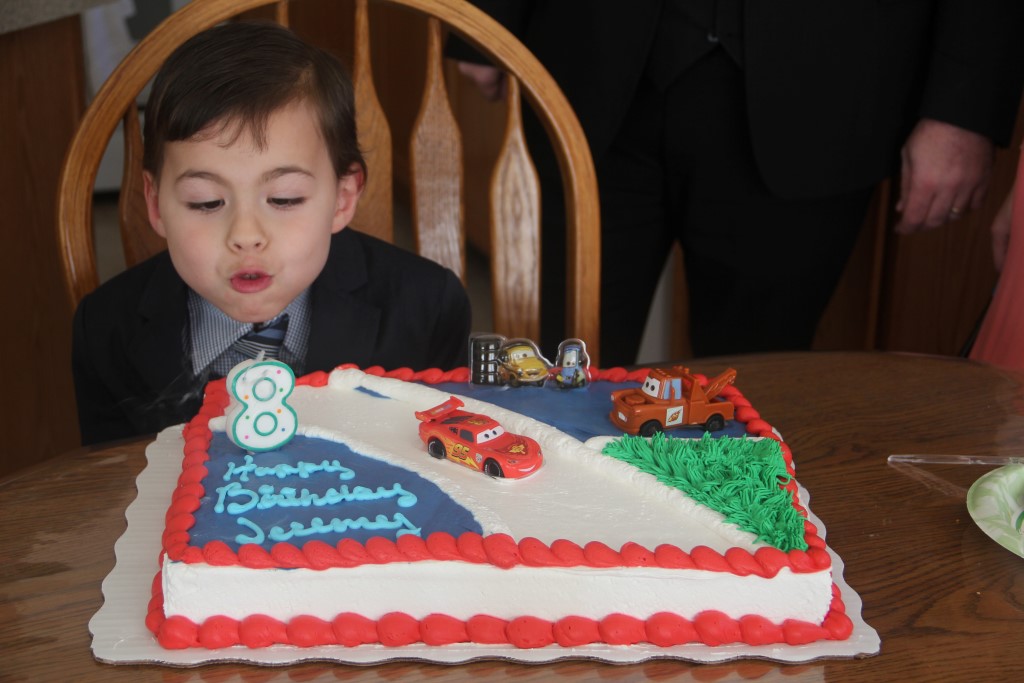 Everyone seemed to enjoy the cake, and the raspberry swirl ice cream we served with it. It has been a super crazy and busy day, but all turned out well in the end.