We picked out the candy that we were going to use for Halloween, a couple of weeks ago when we discovered a new candy store. I had sent Kyle in to go check it out, while I waited in the car with the kids. He got super excited to find that they sold See's sugar sticks. See's doesn't even sell their sugar sticks any more! Then we got even more excited to find that we could buy 200 of them for $5, which makes each stick about 2 cents. Right then we decided that was what we were passing out for Halloween, and picked up a couple of cases.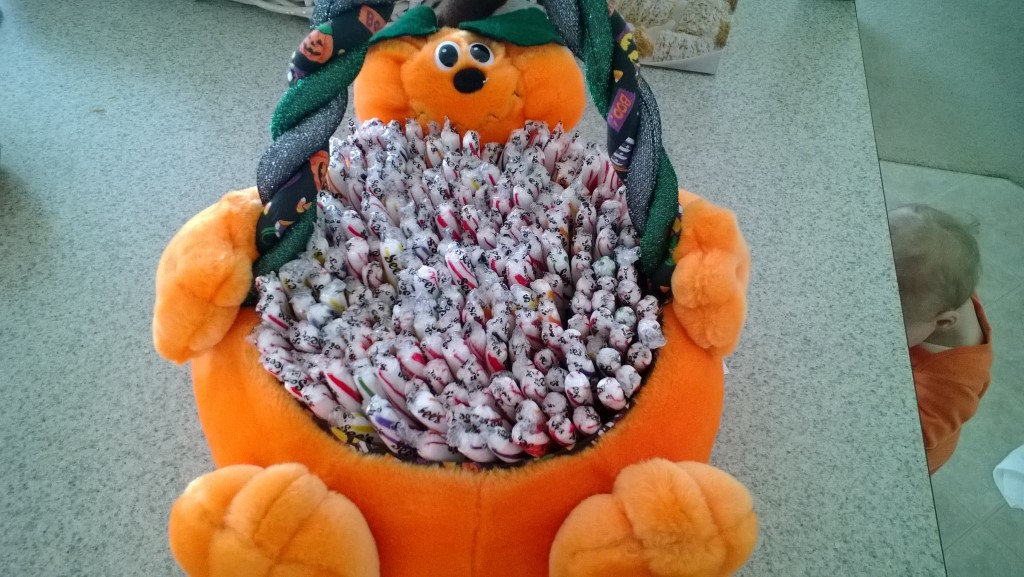 232 sugar sticks all ready and waiting for the trick or treaters to show up. 🙂
I spent the morning getting the porch all cleaned up so that it would look nice when we put the decorated pumpkins out. The kids spent the day freaking out that we hadn't decorated the pumpkins yet. When I was a kid we always got the pumpkins ready on Hallween. For us that hasn't always worked, especially when Kyle was working two jobs, and sometimes we have decorated them the night before (sometimes they got decorated after Halloween….) Today Debby came over after nap and we started decorating the pumpkins before Kyle got home, but finished the last few after he got home.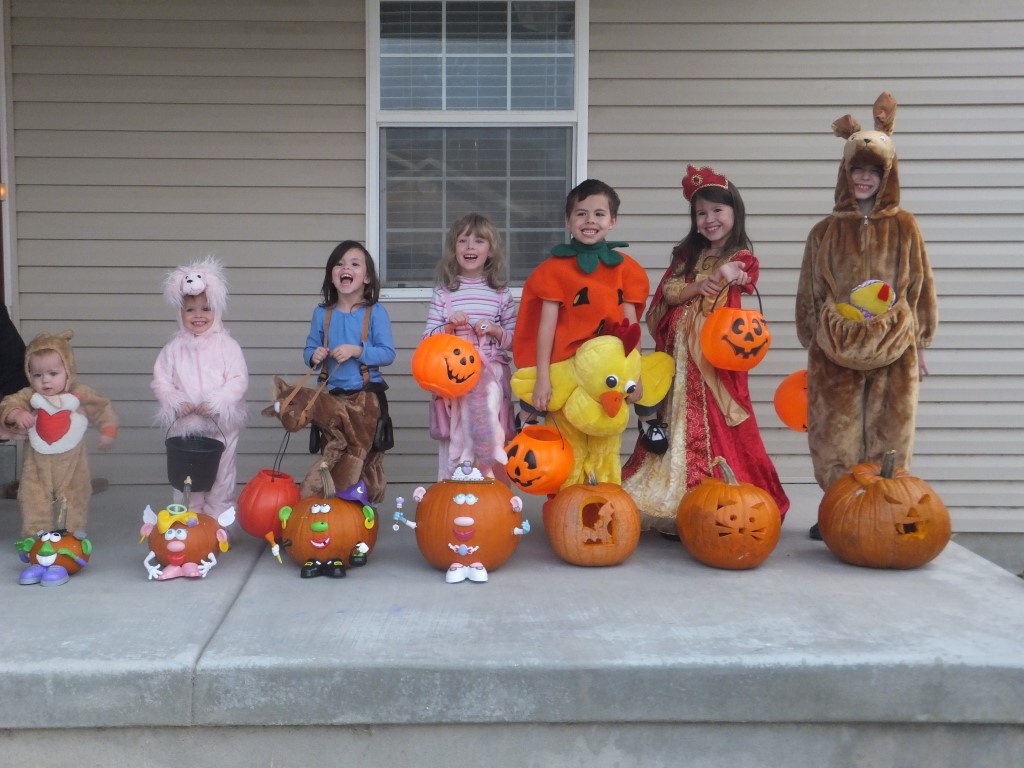 Kyle arrived home with our traditional pizza for dinner, and we tried to eat up and finish up the last few pumpkins at the same time. Then the first few trick or treaters made their appearance and we decided we had better get out there. I love that we can go while the sun is still up, and that means getting to bed at a somewhat decent hour when they are all done going around.
I usually stay home and try to clean house in between passing out candy every couple of minutes, but Debby offered to stay at the house and pass out candy so I could go out with Kyle and the kids.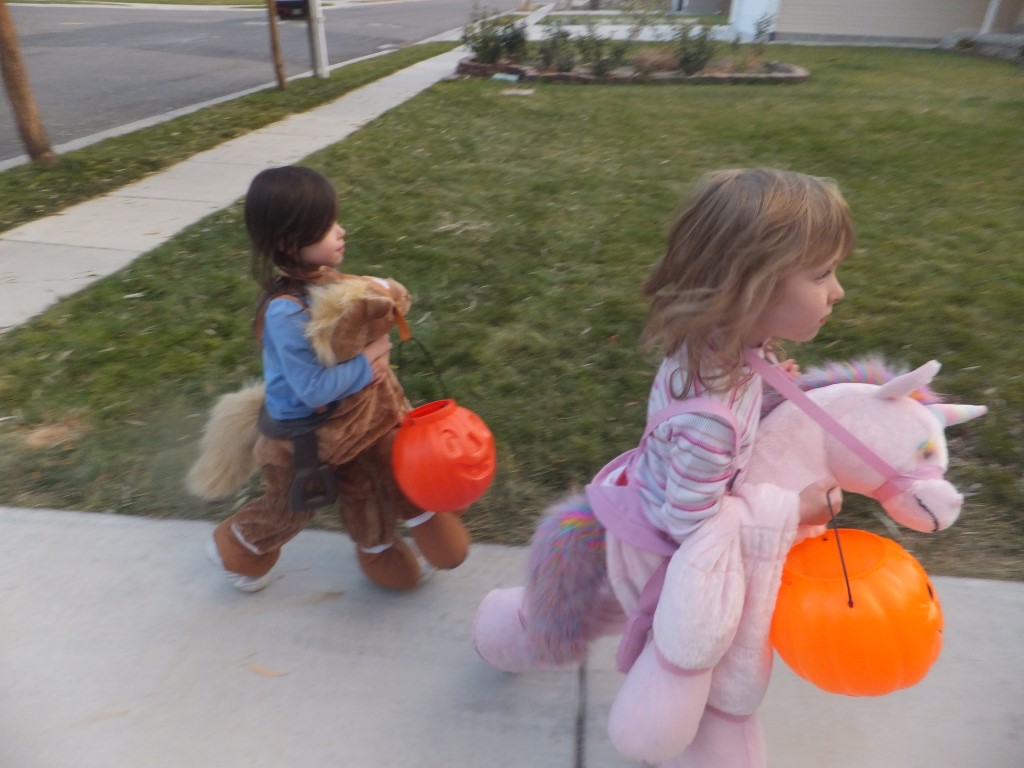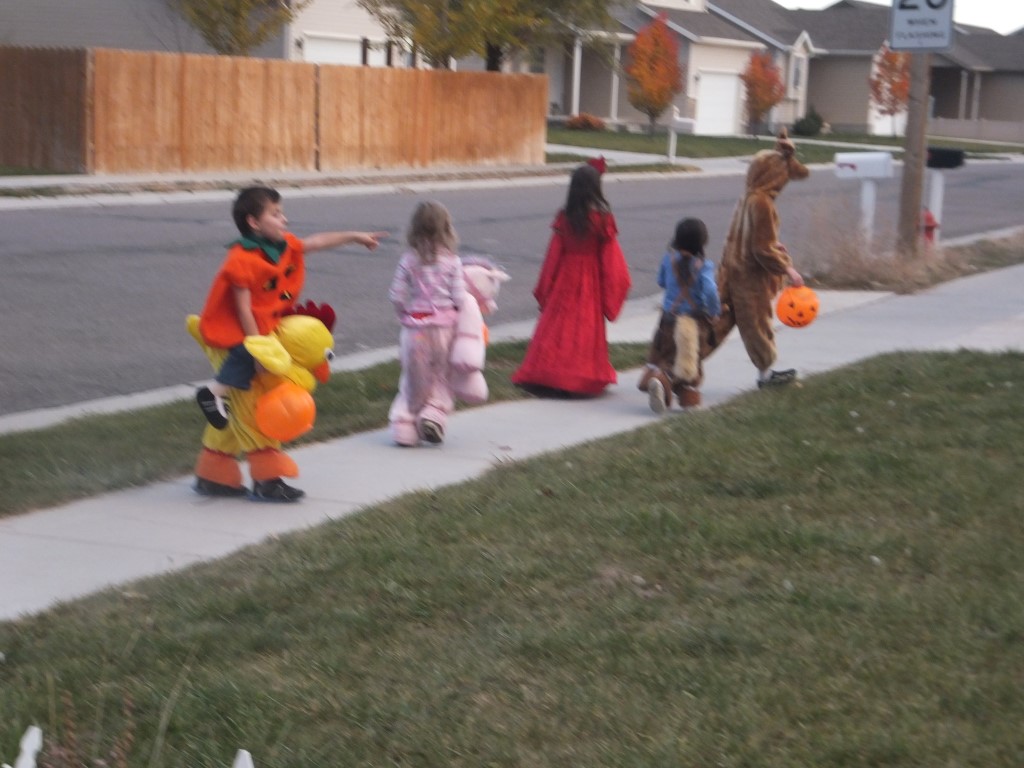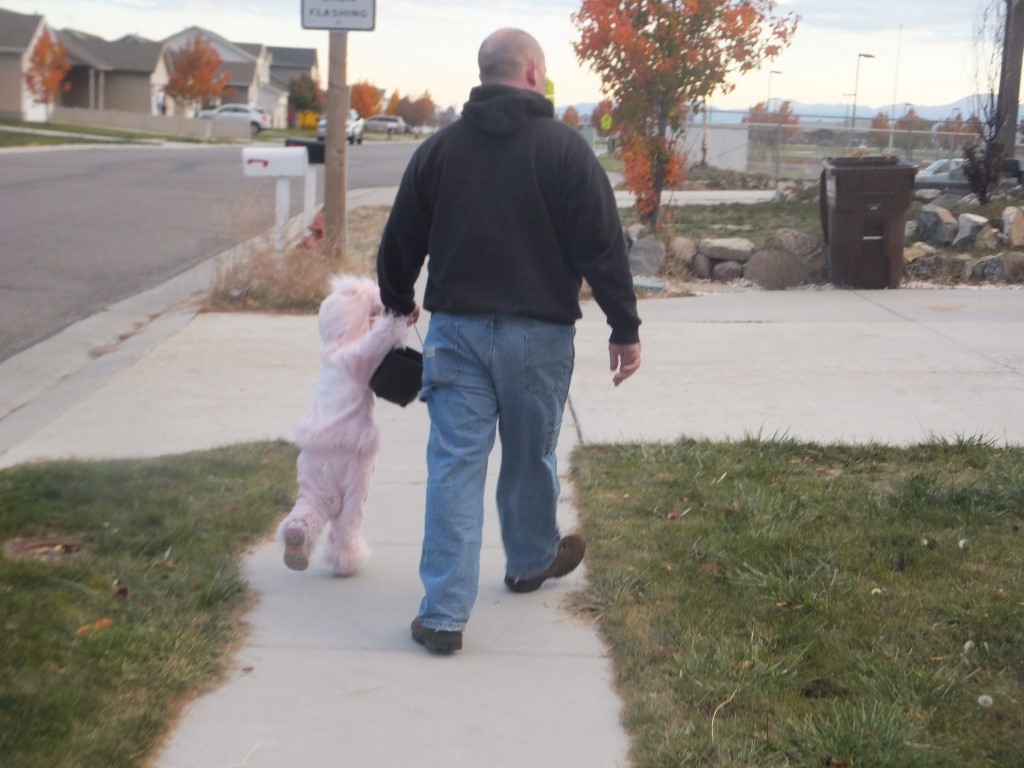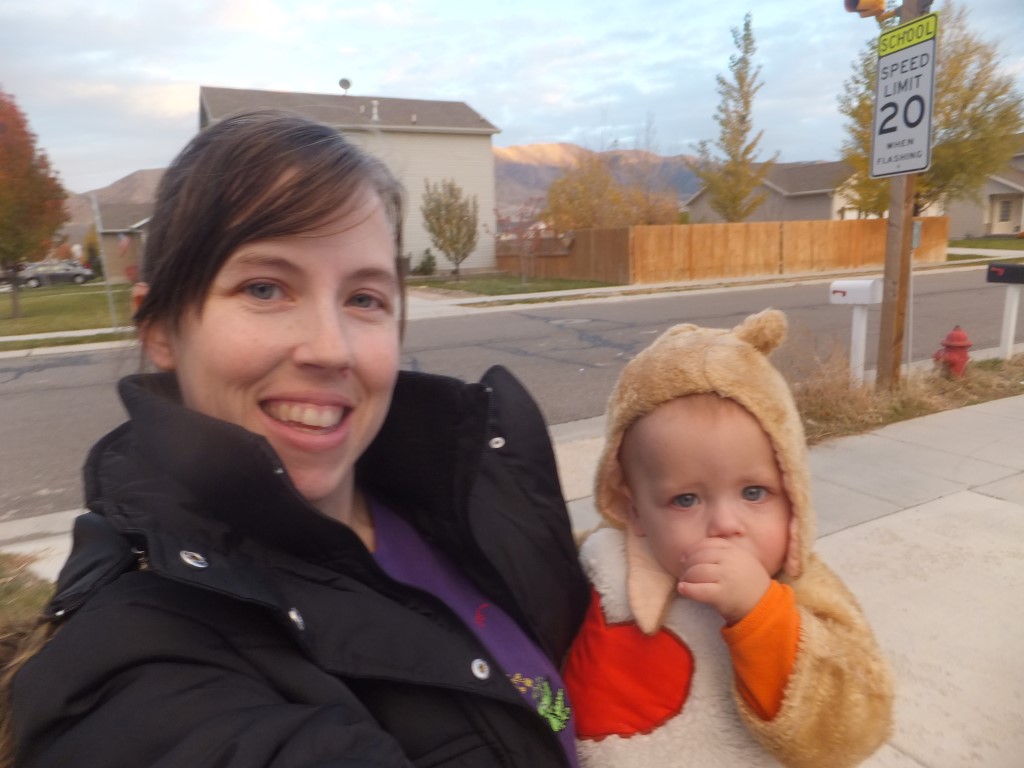 By the time we had gone up one street and down the other side, we came back up part of our street, it was quite dark. So I stayed home to spend some time with Debby and to get Adam and Lydia ready for bed. But you can't go to bed after trick or treating without having some candy first. Adam was happy just with a bottle of milk, Lydia on the other hand wanted to double dose on the lolly pops.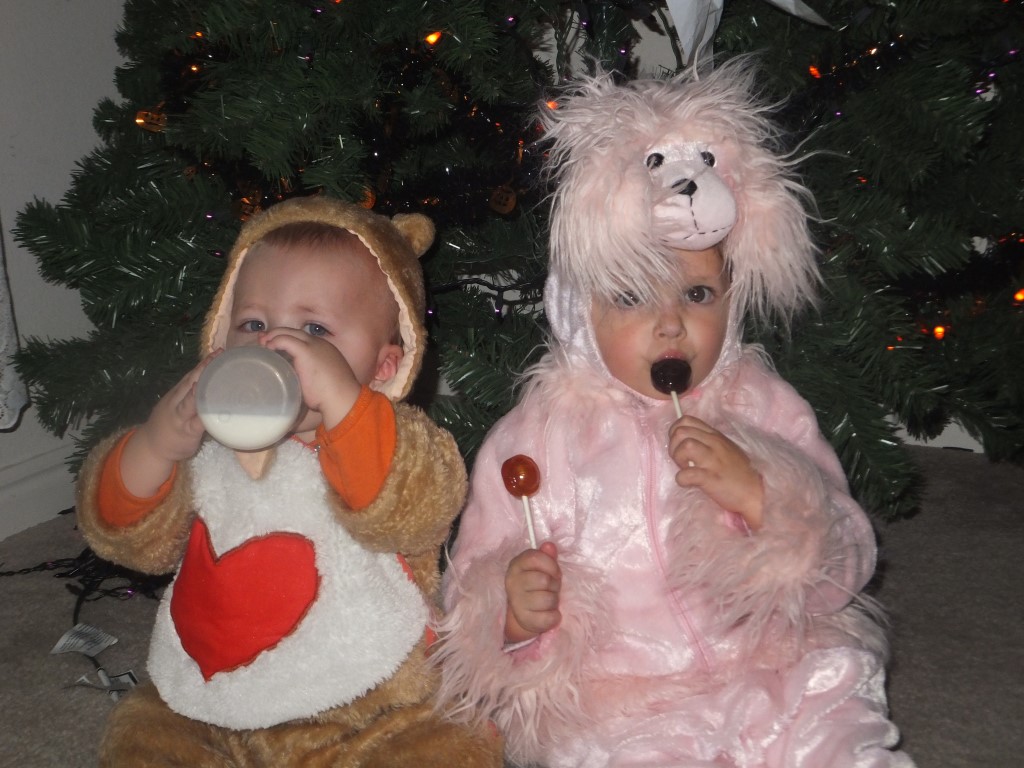 Kyle took the kids out for a little bit more and I think they just finished up the rest of our street, so we never even made it to the third street that makes up our ward. By the time they came back there weren't very many more trick or treaters going around. At the end of the evening we had only 9 sugar sticks left in the basket. I was told that there were only a few kids that ended up taking 2 sugar sticks so that means we had around 200+ trick or treaters this year.