The Easter Bunny decided to change things up this year and left the Easter baskets for this morning. Nobody was expecting to find Easter baskets on the table this morning so it was a nice surprise.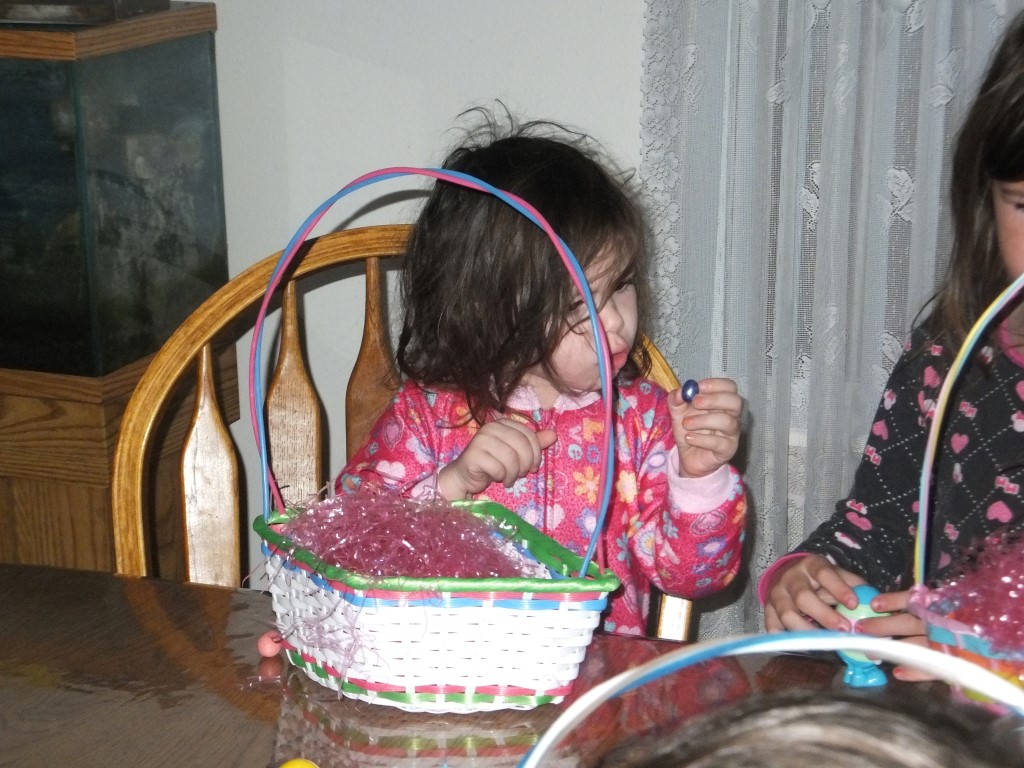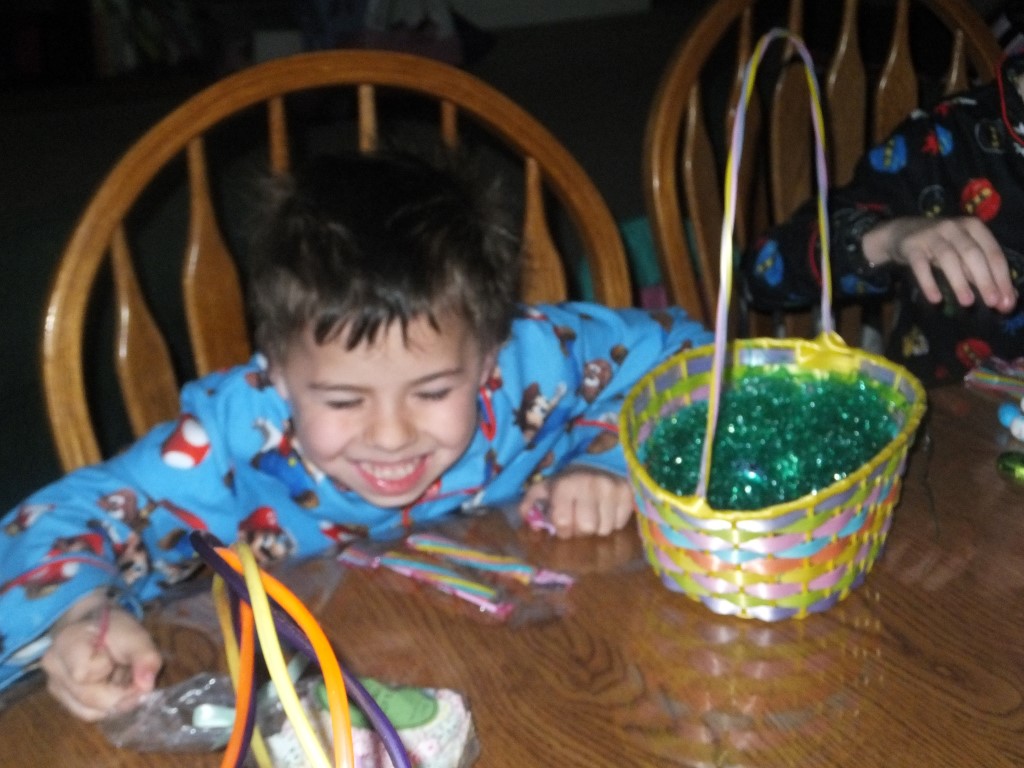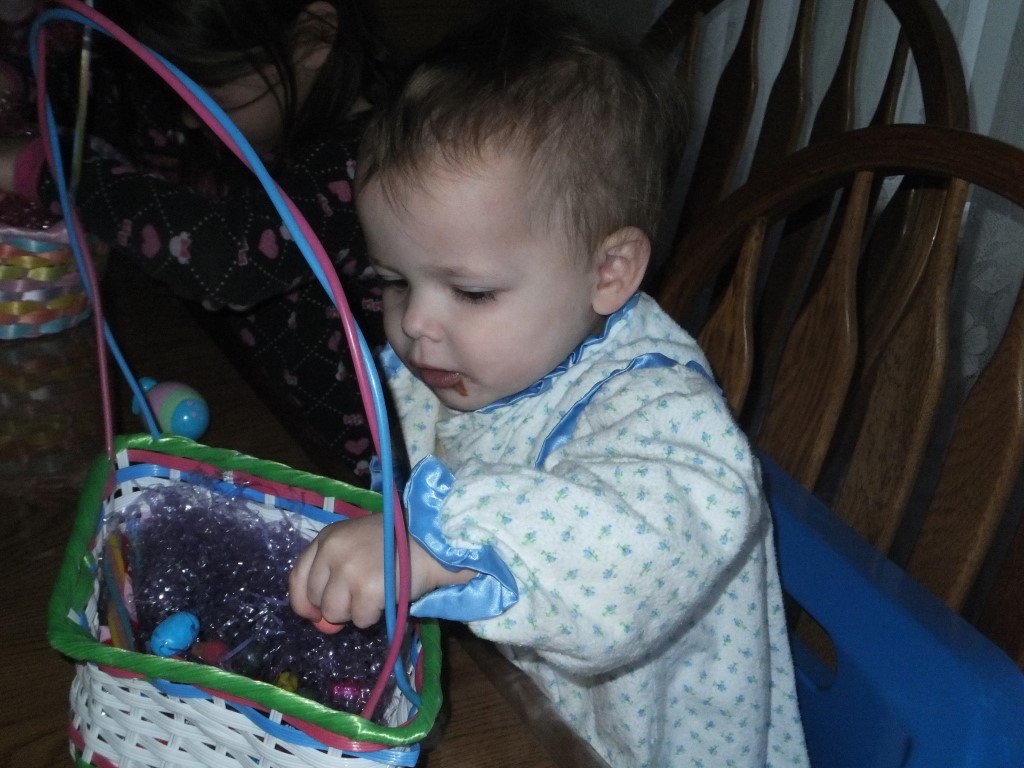 At 10:00 am there was a neighborhood egg hunt. Our neighbors collected eggs from everyone that wanted to participate and then they hid them. One side of the street was designed for little kids with eggs being tossed all over the lawns. The other side of the street was intended for the older kids and the eggs were actually hidden and had to be found.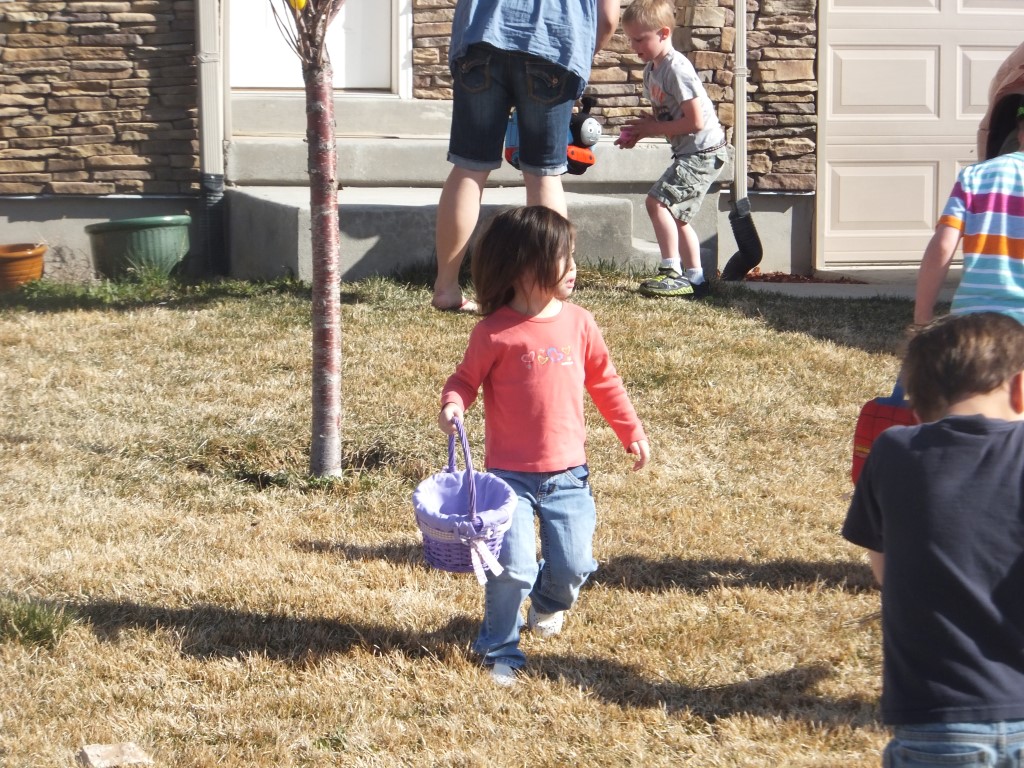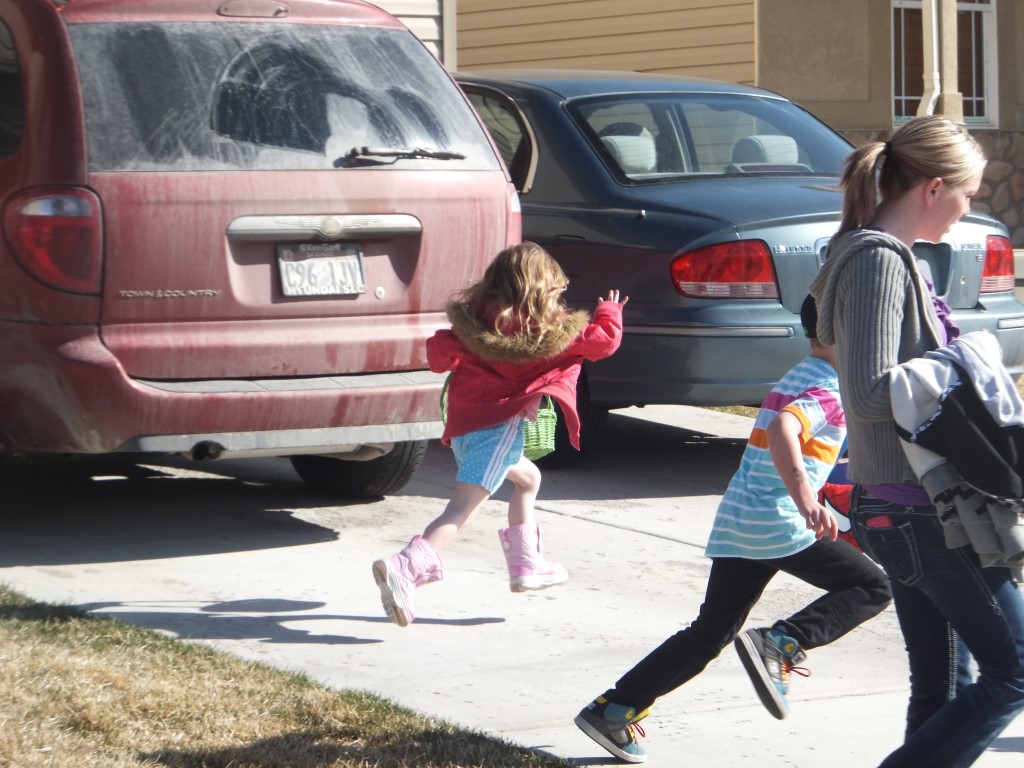 I wasn't able to get any pictures of Ethan and Tyra, considering they were on the other side of the street and ran much farther ahead in search of eggs.
At 10:30 am we had our annual girl scout troop egg hunt to attend. I sent Kyle and the younger kids ahead, while I waited for Ethan and Tyra to finish finding their alloted amount of eggs at the neighborhood hunt. So the three of us ended up being a few minutes late to the park. We started out with passing out awards and then turned the girls and their siblings loose to go find the eggs that Amy had spread over the lawn.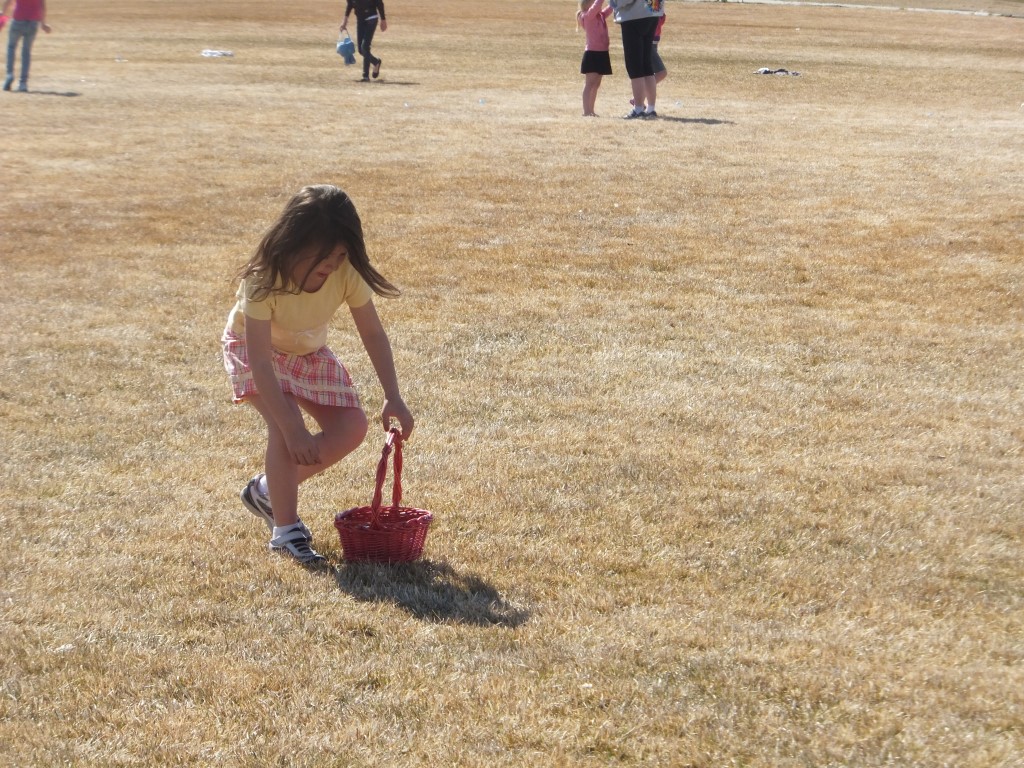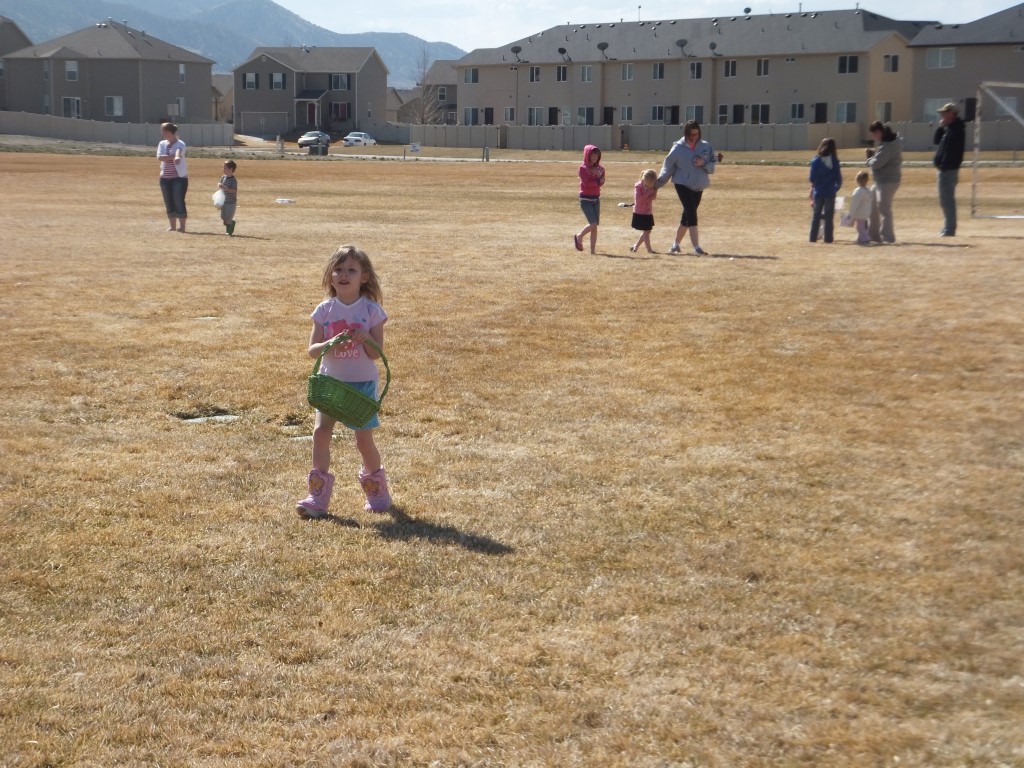 After all of that excitement, we came home and I began boiling eggs to color. Kyle took most of the kids, leaving me with Adam, to go to the airport to pick up Liesl. While they were gone, I finished boiling eggs, and made cheesecakes to take to the family dinner tonight. I also got to take some pictures of my cute little Adam. He was playing on the floor and caught sight of an Easter basket and went to play with it.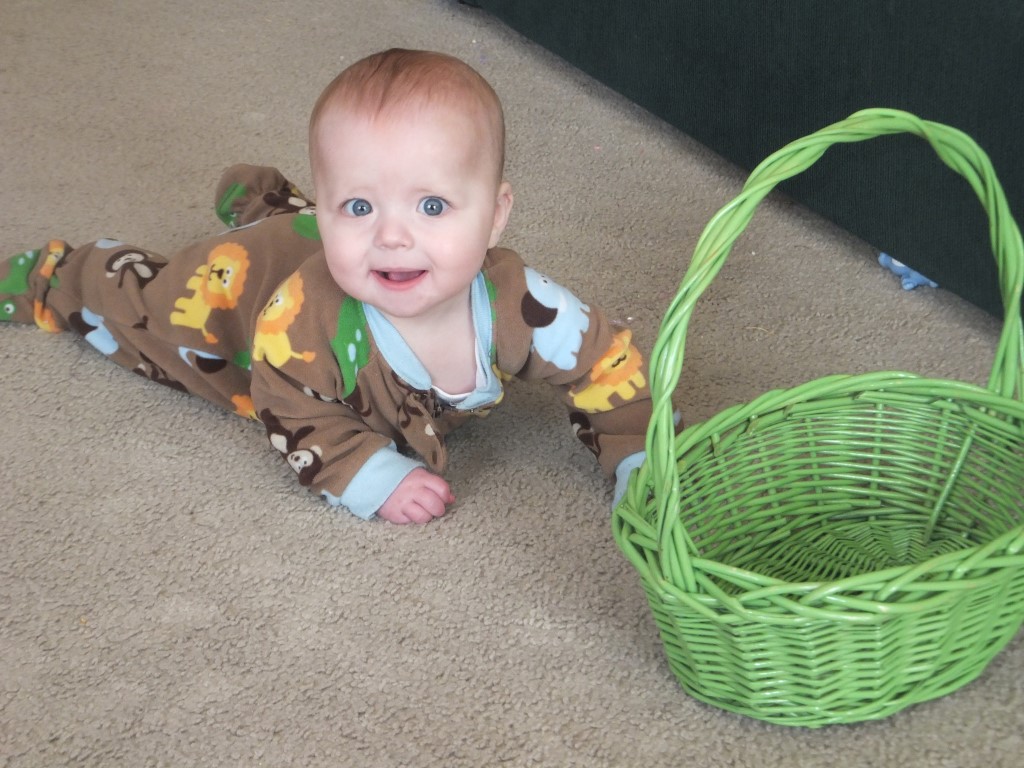 While Kyle was out getting Liesl he also stopped off and got my new phone. Kyle decided that it was time to upgrade our phones again, and he got his a few days ago.
Liesl got to hang out with us for awhile while we colored the Easter eggs, and then we got to drive into town to take her to Granny's house. We finished the day off with going to Olive Garden for dinner and then it was time for bed.
The Easter Bunny decided that Easter baskets yesterday wasn't enough and came and hid eggs in the house tonight. Maybe next year he will plan things out a little better and drop off baskets and hide eggs all in the same visit. 😛
Tonight we went to Granny's house for the family dinner, and so we got to spend more time with Liesl and we got to spend some time with the cousins too.